Katherine Jenkins has apparently been dropped by her record label after bosses reportedly lost patience with her demanding attitude.

The opera singer is said to have requested for up to £1,500-a-day to be spent on her styling, hair and make-up during promotional and live events.

Warner Music Entertainment are understood to have lost around £2m after spending so much on Katherine.

The Welsh star signed a £5.8m three-album contract - the biggest classical recording deal in history - with the company back in 2008, in a bid to try and break into America.

A music industry source told the Mail last night: "Some estimates say she has lost the record company over £2m. Her record sales are not doing well.

"£1,500-a-day on hair and make-up and styling is not an outrageous amount to spend on an artist, but only if they are selling lots of records. It wasn't a motivating factor in the decision to part company, but it was a last straw."
Katherine's last album, This Is Christmas, peaked at number 26 in the UK charts, while her previous album, Daydream, reached number six in 2011.

Sources have claimed that Katherine is angered by what she sees as a failure to market and promote her properly.

Katherine has released three albums with the company and so has fulfilled her contract, but after discussions with executives at Warner, the partnership will not be extended.

Another source said: "Any record deal lasts for x amount of albums, and the contract has now run its course and has expired.

"Katherine delivered those albums, but both parties decided that they didn't want to carry on."

They added: "Katherine also decided that it was best not continue with the label as she felt they had not promoted her in the right way."

Katherine, 32, wrote on Twitter last night: "Dear friends and fans, yes I can confirm that I'm moving record label. I have reached the end of my 3 album deal with Warners.

"I'm super excited about where I'm going next but am currently sworn to secrecy... you will of course be the first to know as soon as I can say!

"This is a happy time for me personally and as an artist so please do not be concerned by nonsense reports in the press. Love you xxx."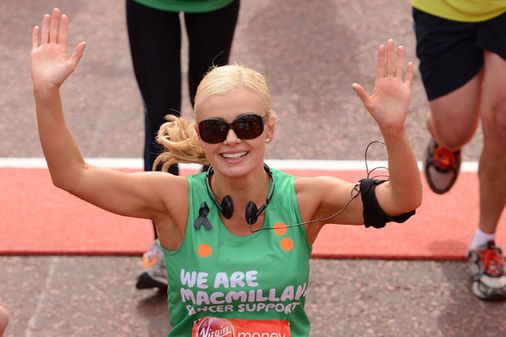 © Getty
Katherine Jenkins
Katherine is one of the most successful UK female soloists in history, but she has received criticism for her glamorous look.

Earlier this year she was forced to defend herself when she was accused of wearing a full face of make-up during the London Marathon.

The Mail Online published a piece that outlined and criticised Katherine's apparent use of eye shadow, mascara, false lashes, lip-gloss and foundation for the 26-mile run.

They also questioned her decision to wear £200 Prada sunglasses and diamond earrings.

The Welsh singer was, justifiably, not impressed with the focus of the article taking attention away from the money and awareness she was trying to raise for Macmillan Cancer Support.

She tweeted in response: "Jan (Moir), I wish you love & happiness in your life. I adore & support other women and I only wish you could do the same.

"I ran on Sunday in memory of my father & to raise money (£25,000) for an excellent charity (@macmillancancer) who helped him when he was dying.

"I ran in sunglasses because it was sunny. I tied my hair back in a ponytail because I expected to sweat.

"I had Vaseline on my lips, handed to us by St Johns Ambulance on our way round the route.

"Next time you run a marathon Jan, I will be the first to sponsor you, because I know how much guts, hard work & determination it takes."

In the same month, Katherine was also criticised for showing too much flesh at Margaret Thatcher's funeral.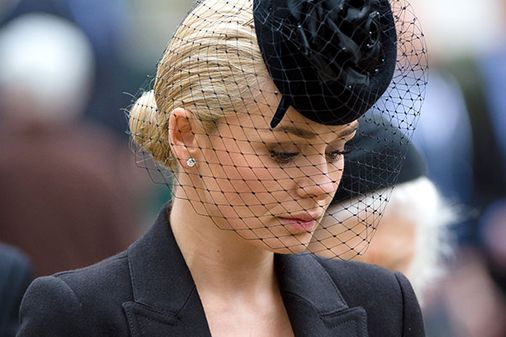 © Getty
Katherine Jenkins