Paris Hilton has signed a record deal with Lil Wayne's Cash Money Records and will be releasing a new album this summer.

If you're worried about a repeat of the musical magic of her 2006 debut album, Paris, never fear - she's going for a totally "different" sound.

This time it's going to be a house music record.

The blonde broke the news to Showbiz411 at a party in Cannes, where she's been supporting The Bling Ring - the new Sofia Coppola film outlining the story of a crew of teens who robbed Paris' mansion in Hollywood.

Paris, 32, told the press: "This is a lot different than my first album, it's really going to be house music."

The 32-year-old's new deal means she's joining a roster of R&B and hip hop heavy weights, including Drake and Nicki Minaj.

© Getty
Paris Hilton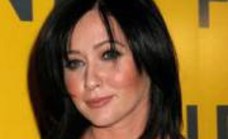 And Paris is believed to be working closely with Dutch house producer Afrojack.

Sadly, this isn't the first time the two have teamed up. Paris actually recently released a song with Lil Wayne, which was produced by the techno DJ.

Paris and Afrojack were also rumoured to be dating at one point, but she's now well and truly ensconced in her younger boyfriend, 21-year-old model River Viiperi.

Reactions around the world have been a mixture of incredulous and appalled.

Paris herself tweeted: "Love all you guys so much! So proud I have been Trending Worldwide all day & night because of you all. I have the best fans in the world!"

However, the comments on Twitter weren't all fan mail.
One user wrote: "Paris Hilton is releasing an album? The end is near...RIP music."

It's worth remembering that, despite the very mixed reviews, her first album made in into the top 10 of the Billboard chart in 2006.
Listen to this and brace yourself for some...tunes?​