Fire up the grill, stick on the cringe apron and get cooking.
1. Tequila-Glazed Grilled Chicken Thighs
Lets face it, a barbecue is not complete without some good old chicken, and this tequila glazed recipe is sure to go down a treat. It's a fail-proof recipe, that anyone can master, and we mean anyone.
Here's how to make it.
2. Lemongrass Grilled Shrimp
The thought of grilled shrimp alone is worth getting the BBQ out. These delicious lemongrass shrimps are marinated in garlic, with a hint of chilli. It's really easy to make and only takes 30 minutes.
Get making it now.
3. Easy Creamy Coleslaw
The clue is in the name, this coleslaw recipe is very easy to cook, and makes for a perfect side dish.
Check out the recipe.
4. Lamb Burgers
The great thing about home made burgers is that you can have it your way. It can be as simple or as adventurous as you like.
Here's how it's done.
5. Grilled Vegetable Skewers
This is literally a case of cutting up the veg, adding salt and pepper and sticking it on a grill, it can't get much easier than that! The mix of colours makes this the ideal dish for al fresco dinning.
Check out the recipe here.
6. Salt & Vinegar Grilled Potato Wedges
Grilled potato wedges paired with a nice juicy burger. A barbecue meal at it's very best.
Here's the recipe.
7. Easy BBQ Baby Back Pork Ribs
Okay, so you might need to leave it a whole day to marinate, but trust us it's worth it. These ribs are rubbed with sugar and spices, which makes them irresistible.
Here's the recipe.
8. Almost Instant Sangria
Of course you're going to need a drink to wash all that food down, and what's better than a delicious glass, or two, of sangria? All you need is red wine, blood orange juice and sliced lemons.
Check out the recipe.
9. Loaded Hot Dogs
Yep, that's right, loaded hot dogs, as if hot dogs weren't good enough now you can load them up with bacon, mushrooms or cheese, basically anything you want.
Here's the recipe.
10. Beef Kebabs
Smoky, meaty, beefy kebabs. Yes please. This dish is sure to be a crowd pleaser.
Check out the recipe.
11. Grilled Salmon With Lime Butter Sauce
Sprinkle a zest of lemon, a dab of lime butter and grill. It's simple and delicious.
Here's the recipe.
12. Homemade BBQ Sauce
Why buy BBQ sauce when you can make your own. The sticky sweet taste is a great with chicken, beef and everything else in between.
Here's the recipe.
13. Grilled Caprese Skewers
Because skewers are not exclusive to just beef and chicken. Tomatoes, halloumi and bread taste so good grilled and on a stick.
Here's the recipe.
14. Tomato, Cucumber, Avocado Salad
A mixture of juicy cherry tomatoes, cool, crunchy cucumber and creamy avocado. This might be the perfect summer salad.
Check out the recipe.
15. 5 Ingredient Mango Salsa
This fresh mango salsa recipe is super easy to make and is definitely our favourite fruity salsa.
Here's the recipe.
If you are having a BBQ this summer, here are a few essentials you might need.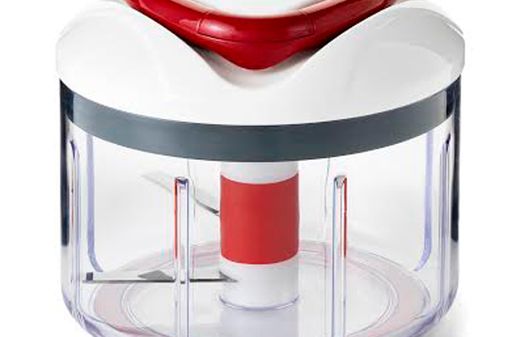 BBQ Products
Zyliss Easy Pull, Zyliss | Jack Daniels Tennesse Honey Glaze, Tesco | Landmann Piccolino Portable Charcoal BBQ, Asda | Kilner Clip Top Drinks Dispenser, Heal's | Weber 3 Piece Barbecue Utensil Set, John Lewis
What's your favourite BBQ recipe? Tweet us @SofeminineUK
This article was written by Tolani Shoneye. Tweet her @tolly_t
You Might Also Like...

15 Outrageous Cheesecakes Recipes

15 Of The Best Jamie Oliver Pasta Recipes

Gin O'clock : 13 Ways To Drink Gin That You Probably Didn't Think Of Before