Eating healthily can be just, if not more, delicious than your regular diet. You can have more fun in the preparation, experiment with new flavours and ingredients, and your overall well-being will improve almost instantly just by making a few healthy decisions in your diet.
From top chefs like Yotam Ottonlenghi, icons like Martha Stewart and some of your mega food bloggers, these are the healthy cookbooks you need to invest in. We promise it will change your relationship with food for the better.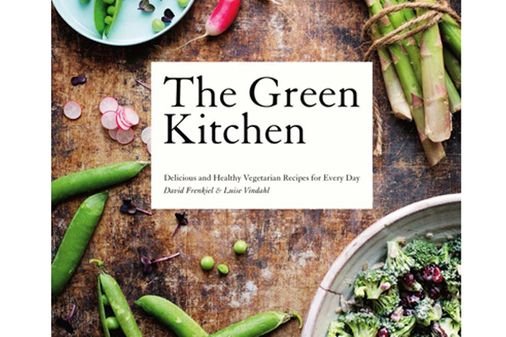 © Rizzolo
The Green Kitchen ​by David Frenkiel and Luise Vindahl
Coming from the winners of the Saveur Best Food Blog Awards 2013, The Green Kitchen is one of the newer kids on the healthy cookbook block, but that hasn't intimidated them one bit. This book has some serious cooking credentials. With gorgeous images, easy instructions, basic delicious recipes, and Scandinavian influences, we can't get enough of The Green Kitchen.
RRP: £7.79
Available from Amazon.
The Balance Diet by Jennifer Irvine ​of The Pure Package
Picture years worth of gourmet diet industry secrets in one book for us to folllow (religiously!) and you've got The Balance Diet. Created by Jennifer Irvine of deluxe diet delivery services Pure Package and Balance Box, this recipe book proves that eating healthily never has to mean eating badly. Perfect for real food lovers who just want to know how to make great food without punishing your waistline. Frankly it's a foodie's god send.
RRP: £13.20
Available at Amazon.
Jerusalem: A Cookbook by Yotam Ottolenghi and Sami Tamimi our world
Yotam Ottolenghi is hands down our culinary guru for food with a 'wow' factor. In this cookbook he and Sami Tamimi take fresh, healthy cooking to a whole new level with their fusion of middle eastern and Jewish style. The only one problem is the ingredients can be a little out there, but boy is it worth it. There's no doubt that everyone should have a copy of this cookbook.
RRP: £15.00
Available from Amazon.
Meatless: more than 200 of the very best vegetarian recipes by Martha Stewart
Ahh Martha Stewart. Thankfully unlike her Twitter feed, her Meatless cookbook is as visually stunning as it is delicious. With more than 200 of the very best vegetarian recipes, we challenge you not to find your signature dish within this book.
RRP: £13.20
Available from Amazon.
A lighter way to Bake by Lorraine Pascale
Lorraine Pascale quickly became a household name with her simple, easy to cook bakes. This book takes all that baked goodness and turns them a hell of a lot healthier. What more could you want?
RRP: £8.99
Available from Amazon.
Root to Stalk Cooking: The Art of Using the Whole Vegetable by Tara Duggan
One thing we're all trying to cut back on is our food waste, and when we're eating healthily it's even more important – organic can be expensive and those courgettes won't last forever. With this cookbook, Tara Duggan teaches you the most cost effective and downright sensible ways to cook ALL of your vegetables. Savvy and oh so tasty.
RRP: £14.10
Available from Amazon.
Super Healthy Snacks and Treats by Jenna Zoe
If you're gluten, dairy and wheat intolerant, the food world can seem like a pretty dull place. Not anymore. With Jenna Zoe's cookbook you get to cook your favourite treats without making yourself ill. Covering chocolate chip cookies to gluten-free crackers this book has all your naughty faves in the nicest way to your body.
RRP: £11.79
Available from Amazon.
Whole-grain Mornings: New Breakfast Recipes to Span the Seasons by Megan Gordon
It's always said that breakfast is the most important meal of the day, that's why it's all the more essential that you keep it healthy. With this wholegrain cookbook, you get 65 sweet and savoury recipes to choose from. With beautiful pictures and treats like Apricot Pistachio Granola and Courgette Farro Cakes, chocolate bar for breakfast will be a thing of the past.
RRP: £12.31
Available from Amazon.

© Natasha Corrett and Vicki Edgson
Clean & Lean Diet Cookbook by James Duiggan
Ignore the words 'diet cookbook' here because this just isn't a fair description. With sophisticated, farm-to-table style recipes, this book re-invents the concept of a diet recipe book. Based around the concept of food that's in its most natural, fresh state is the best for us, the results are utterly delicious.
RRP: £9.09
Available from Waterstones.
Sprouted Kitchen by Sara Forte
If we really did eat with our eyes, this book would be a goner in seconds. With rich, vibrant photography, original recipes focusing on seasonal produce, this is a real treat from one of the top food bloggers out there. Even if you're not vegetarian, we defy you not to like this book.
RRP: £13.39
Available from Amazon.
Salads for All Seasons by Harry Eastwood
Trying to think of inventive salads all year round can be a toughie. Thankfully this book gives you over 100 recipes for deluxe salads all based on seasonal ingredients. Our fave: Spinach, Lamb and Fig with Orange and Honey Dressing, we're drooling just telling you about it.
RRP: £13.20
Available from Amazon.
Absolutely Avocadoes by Gabby Dalkin
An entire book about cooking and eating avocados. Need we say more? Let renowned Food blogger Gaby Dalkin show you how to make the most of one of the best ingredients around.
RRP: £12.71
Available from Amazon.
Honestly Healthy: Eat with your body mind by ​Natasha Corrett and Vicki Edgson
OK so this is another 'diet' cookbook but believe us, we wouldn't be recommending it unless the recipes instead were worth their salt…or lack of it. If you look past the celebrity endorsements (Victoria Beckham and Kim Kardashian no-less) this is an awesome healthy cookbook.
RRP: £13.20
Available from Amazon.
Feeling healthier already? We know we are. Tweet us with your suggestions for healthy cookbooks too at @sofeminineUK.