Every year the Oscars gather together the leading figures of the international cinema for an celebration in Los Angeles. There's laughter, tears and plenty of rants on stage at the Dolby Theatre, and the speeches happen to make a pretty decent drinking game (every time someone is cut off by music, DRINK). It's something we'd all love to experience, just once: accepting an award, toasting with Leonardo DiCaprio over a glass of bubbly, touching one of those shiny, shiny statues. But secretly, all we really want to do is try on one of those crazy expensive dresses and walk around the house in it. There were plenty of gorgeous dresses from last night's ceremony that have been giving us heart eyes all morning. Check 'em out below.
Our favourite looks...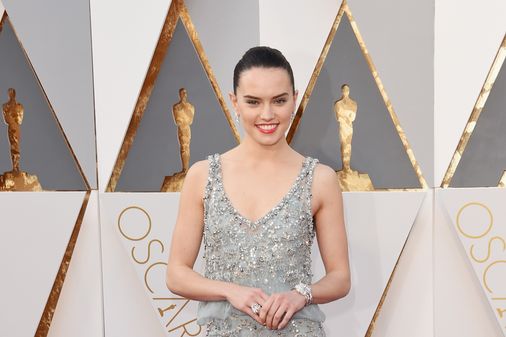 © Getty
Daisy Ridley at the Oscars 2016
What was your fave look from last night's ceremony? Let us know! @sofeminineUK
You might also like....
The Best Looks From The Golden Globes 2016 Red Carpet
​​All The Best Looks From The Brits 2016 AKA The Adele Awards