America's Next Top Model contestant becomes meth addict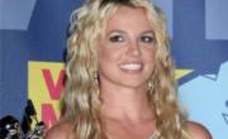 The once fresh-faced beauty is now a homeless drug addict, who has ruined her striking looks and seriously damaged her health with the dangerous drug.
In a last ditch attempt to save their daughter, Jael's family have enlisted the help of American television personality Dr. Phil, whose popular TV show attempts to tackle drug addiction, weight issues and marriage problems.
On the episode, which is is due to air in the US on 13th September, Jael is revealed to be a "full blown meth addict" whose "body is covered in sores and her teeth are rotting".
The 28-year-old's brother Brandon and mother Debbie believe that she's close to losing her battle with methamphetamine, but cannot get her treatment as she is resisting all help.
Although the former model agrees to travel to Los Angeles to see Dr. Phil, once they start filming she flees the stage and is then confronted by Dr. Phil McGraw.
He tells the former TV star: "This is the first time in ten years I've come out here, [and it's] to talk to you."
When Jael previously appeared on America's Next Top Model, she lost a close friend from an drug overdose, and though it "shook her", her brother and mother revealed that it didn't stop her experimenting with illegal substances.
Dr. Phil previously tried to stage an intervention for Britney Spears in 2008, following her public breakdown and head-shaving episode.
But he drew criticism from the Spears family and other medical professionals for violating the doctor-patient privilege by discussing the popstar's case with the media and ultimately was not involved in the treatment of Britney.