It's not everyday celebrity couples patch things up when things get ugly and if Khloe Kardashian's and Tori Spelling's marriages are anything to go by, Catherine and Michael have made it pretty clear they're not going to follow suit.
So this may be an outing just for the holidays, but in celebland this is major martial progress (and we couldn't be more happy to see it).

​Catherine Zeta-Jones, 44, and estranged husband, Michael Douglas, 69, reunited with their kiddos, Dylan, 13, and Cary's, 10 for some family fun over the weekend on Dec. 22nd.
The family clan were spotted out and about in New York City for the first time since announcing their split back in August. This is the first sign hinting at a possible reconciliation since their separation.
Even better, the stars are still wearing their wedding rings! Starting their day at the prestigious Manhattan eatery, Orso, the family later enjoyed the Broadway musical Motown and a showing of The Hobbit: The Desolation of Smaug.
The pair haven't been through the best of times in recent years with Michael battling tongue cancer in 2010 and Catherine admitting herself into a psychiatric hospital for treatment for bipolar ll disorder, in which, she suffers severe depression at times.
Catherine announced this summer that they were "taking some time apart to evaluate and work on their marriage."
But Michael's been looking at the bright side of things. During an interview with Jay Leno in October he expressed hopes for working it out.
"I've been away for a while, but everything should hopefully be on the up and up," he said. "Sometimes people take a little bit of a break, but it doesn't necessarily mean that's the end. So I'm very hopeful."
The Behind the Candelabra star and the Welsh actress tied the knot at New York's Plaza Hotel in 2000 and have been married for 13 years.
We're super happy - all the best for the couple in 2014!
Do you think the twosome will get back together for the New Year? Who else would you like to see reunite for 2014? tweet us @sofeminineUK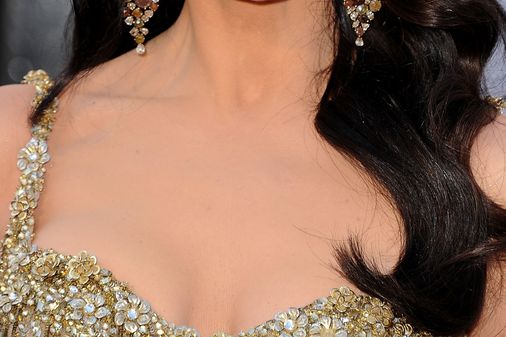 © Getty Images
Catherine Zeta Jones