Ben Affleck has responded to the worldwide criticism he received after it was announced he will take on the role of Batman.

The actor is to play the Caped Crusader in the new Superman vs Batman Man Of Steel follow-up film.

But a lot of fans weren't happy with the casting and took to Twitter to hit out at the choice.

Ben, 41, had kept quiet about his new part and the backlash he received - until now.

He said during an interview on Late Night with Jimmy Fallon this week: "I'm a big boy. If I can handle an Emmy snub, I can handle anything."

Ben went on to reveal that Warner Bros prepared him in advance for the backlash.

He told the chat show host: "The people from the studio were like, 'We're thrilled… and listen we want to talk to you because people go through this process and it can be a little trying.'"

Ben continued: "They said, 'We want to show you some of the reactions that past cast members have got on the Internet'."
The actor went on to joke that some of his predecessors had even received reposes as angry as "Kill him!"

Ben is to replace Christian Bale as Bruce Wayne and will star alongside Henry Cavill as Superman.

He is the eighth actor to take on the role, following in the footsteps of stars including George Clooney and Michael Keaton.

The new casting was announced back in August via Warner Brothers' Facebook page and it wasn't long before fans were up in arms on Twitter.

Within hours, the hashtag "Better Batman Than Ben Affleck" was trending worldwide.

Suggestions for stars who would be better suited to the role included ​Butthead, 1D's Liam Payne, Michael Jackson and Nicholas Cage.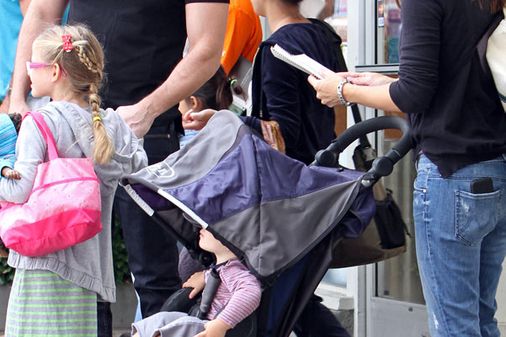 © Getty
Ben Affleck with his family
But Ben, who starred in superhero flop Daredevil back in 2003, is undeterred and promises fans will see a different and "incredible" take on the character.

Back in August, Warner Bros President Greg Silverman explained the reasoning behind their decision: "We knew we needed an extraordinary actor to take on one of DC Comics' most enduringly popular super heroes, and Ben Affleck certainly fits that bill and then some."

Zack Snyder, who will direct the movie, also justified the choice: "Ben provides an interesting counter-balance to Henry's Superman.

​"He has the acting chops to create a layered portrayal of a man who is older and wiser than Clark Kent and bears the scars of a seasoned crime fighter, but retain the charm that the world sees in billionaire Bruce Wayne.

"I can't wait to work with him."

The film is set for release on 17th July 2015 - will you be going to see it? Tweet us @sofeminineuk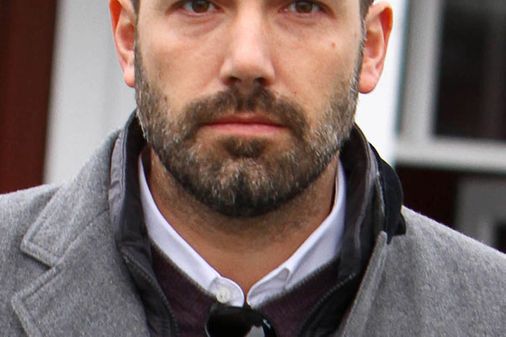 © Getty
Ben Affleck