It's barely December yet Made In Chelsea star Alexandra 'Binky' Felstead has gone on a massive Christmas present shopping spree AND decorated her giant Christmas tree.

Binky, who probably has the least enemies out of everyone in the cast, has clearly got into the generous Christmas spirit, revealing to the MailOnline what she's picked out for all her posh friends.

The 23-year-old is looking to spoil everyone this over the festive period, although tellingly she doesn't reveal what she's planning on getting her current MIC boyfriend Alex Mytton…

However her "lovely BFF" Lucy Watson is going to be receiving "some gorge undies" which will hopefully kickstart her love life.

This year hasn't been the best for Lucy, after she had her heart broken by cheating Spencer Matthews and got messed around by Jamie Laing, but clearly Binky is hoping next year will be better for the 22-year-old.

Meanwhile "cheeky chappy Jamie" will be getting some very expensive shampoo to keep his "messy mop of blonde hair" clean.

According to Binky it has a "lingering spicy fragrance" which is maybe a hint that Jamie needs to wash more often? We're just speculating of course!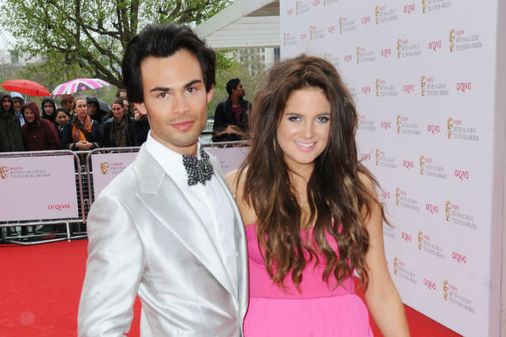 © Getty
Mark Francis Vandelli and Binky Felstead
Seeing as "a girl can never have too many lipsticks" Binky is getting her "fellow beauty lover" Rosie Fortescue some posh red lippie, while her flatmate Fran Newman-Young will be finding a whole host of pretty nail polishes under her tree.

"Cute as a button" Louise Thompson will be getting "a playful pendant with a sweet honey-scented fragrance encased in a butterfly charm," which sounds like a perfect present for the pint-sized reality star.

Clearly wanting to help Louise's heartbroken ex Andy Jordan get back on the dating horse, Binky has splashed out on "a triumphant, masculine fragrance" which she hopes will put a spring back in his step.

"Luxe lover" Mark-Francis Vandelli – who is undoubtedly the hardest of the Made In Chelsea cast to buy for as he is such a discerning character – will also be getting aftershave one, which "epitomises elegance and class – much like Mr Vandelli himself."

Binky is planning to splash out on lucky Francis Boulle, getting him a trendy Barbour jacket after he showed how much of an "outdoors type" he was on the "boy's camping trip"

While Andy's arch nemesis Spencer Matthews is getting the best present of all. Seeing as "Spencer's been a rather naughty boy this year, and it's pretty safe to say he'll be waking up to a lump of coal from Santa on Christmas morning," Binky is going to attempt to keep him in line with a Fifty Shades of Grey riding crop.

Hopefully it will help to make him better behaved. But we sincerely doubt it…

What do you think of Binky's presents for her MIC pals? Tweet us @sofeminineuk.