Lee Ryan suggested to Casey Batchelor that they should have sex, despite proclaiming his love for the now-evicted model and actress Jasmine Waltz.

Less than a week after Jasmine's eviction, last night the two were seen snuggling on their double bed when Lee joked: "let's have sex", laughing cheekily.

Casey was by no means against the idea, as earlier she had paused when asked if she still fancied the ex-boyband member, despite the fact that he unceremoniously ditched her for Jasmine.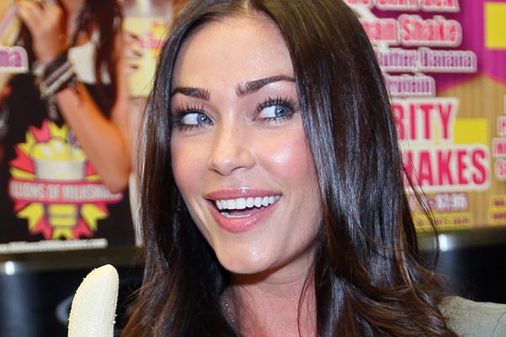 © Getty
Jasmine Waltz
Lee's never-ending love triangle wasn't the only drama in the house last night as the nominations for the next eviction were announced. Sam Faiers, Jim Davidson and Liz Jones were all nominated, and had to awkwardly listen to everyone's reasons over a loudspeaker.

Speaking about Jim, the housemates claimed that "he makes me feel very guilty about enjoying our time in the Big Brother house," and "he's sexist, chauvinistic…he deals in back handed insults because he doesn't have the b**ls to say it to your face and I don't agree with his views that women should iron his shirts."

Speaking of Liz, the housemates said: "She never wants to dance and brings everyone down when we want to have fun," "we don't all have £500 to spend on a jacket", and "it's impossible to make her smile."

The shock nomination was TOWIE star Sam, who had been nominated by a slightly guilty-looking Liz Jones and Jim Davidson, basically because they were sure she wouldn't be voted out.

The funniest situation of the night had to be Luisa Zissman's task, in which she had to rap with Dappy, disagree with Jim and make Liz laugh.

However, little did she know that the housemates were in on it, and their challenge was to absolutely not let her win, leading Jim to agree with everything she was saying, Dappy refusing to rap due to strict instructions from his manager, and Liz bemoan the loss of her cat, in too much unhappiness to laugh. It was pretty hilarious, we're tempted to try this game out ourselves at some point!

Have you got a favourite housemate yet? Tweet us @sofeminineUK