The Grammy Awards 2014 is about to celebrate its 56th year, and the nominees must be beginning to feel the nerves as the ceremony will take place this Sunday at 8pm on CBS. But who has made it into the exclusive band of future winners and losers?
The Nominees
It looks like Jay Z has taken the lead in nominations – as he should, being that he's the coolest person on the planet – and has received an incredible nine nominations, whilst newcomers Lorde and Macklemore & Ryan Lewis have also made a killing in the top categories.
Perhaps the most coveted award is Record of the Year, which nominations including Get Lucky by Daft Punk & Pharrell Williams, Radioactive by Imagine Dragons, Royals by Lorde (woo!...not that we're biased), Locked Out of Heaven by Bruno Mars, and Blurred Lines by Robin Thicke feat. T.I. & Pharrell.
The other category artists include Taylor Swift, Drake, Rihanna, Calvin Harris and Kanye West (meh). You can check out the entire list here!

It sounds like the favourites to win with bookies are Macklemore and Lorde, although apparently Macklemore was almost cut from the rap categories when most rap committee members felt that because of their success on mainstream radio and in the pop world that they shouldn't qualify.

Never fear though, as a general committee vote decided the group should compete for rap awards, as well they should! It's going to be a smug moment for the group if they walk away with all seven of the Grammy awards they have been nominated for!
The Performances
​So what about the performances? One truly exciting bit of info that has been revealed is that married couple Beyonce and Jay Z will perform together! Although it is yet to be confirmed which song they will perform, we're guessing it will be their new collaboration, Drunk in Love.

Other performers will include Katy Perry, Lorde, Robin Thicke – urgh – and Daft Punk. Pink and Fun's Nate Ruess are also due to perform their hit single Just Give Me a Reason.

So whose performance will be the most scandalous? Who will take home those coveted golden gramophones? Most importantly, who would you most like to win? Tweet us @sofeminineUK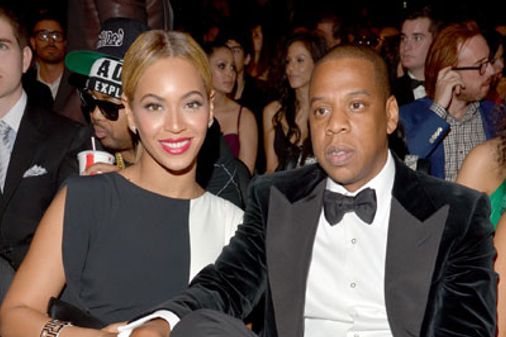 © Getty
Beyonce