New year, new home right? Maybe this is what Jennifer Hudson thought when she handed over the cash for a new crib during the holidays.
​But the new house wasn't for herself - long-time assistant, Walter Williams is the one ringing in 2014 with a brand new home, all thanks to the generous starlet.
And luckily, his shocking reaction was all caught on film. The Dreamgirls star posted the heartwarming video on her Instagram on Tuesday, Dec. 31.
She wrote: "My assistant Walter's reaction when he found out I was buying him a house."
You can see Walter holding a folder of papers and then, in a jaw-dropping realisation he promptly drops the folder and jumps for joy.
He yelled: "Oh my God!"
The grateful assistant jumps on JHud screaming in excitement and disbelief saying "What!?"
Watch his hysterical reaction here...
Walter and Jennifer celebrated his new lavish gift with a playful day in the snow. The moment was also captured and posted on her Insta feed. "He dumped me in the snow ya'l. That damn Walter!!", she wrote.
They are too cute!
In an interview with Advocate in 2011 Jennifer said she considered Walter as her "closest-friend" having known him since year seven where they attended Yale Elementary. He's been a real strength for Jennifer in the last few years even supporting her through the loss of her mother, brother and uncle who were murdered in 2008.
Ironically, the singer-turned-actress once played the role of a personal assistant to Carrie Bradshaw in the 2008 hit flick, Sex In the City. In the film she received a designer handbag from Carrie, but in this instance reality beats the big screen - you can't do better than a brand new crib!
What a fabulous gift JHud - we love this girl even more!
What do you think of JHud's thoughtful gift? Tweet us @sofeminineUK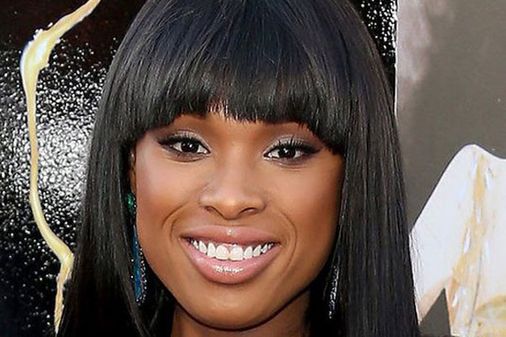 © Getty Images
Jennifer Hudson