It must be hard for the One Direction boys sometimes. Their every move is scrutinised, and so there is inevitably always going to be some sort of fallout for their actions, especially if they tweet that they like a show where the cast member has recently come under fire after saying anti-gay comments.

It's safe to assume that Liam Payne did not endorse DD's Willie Robertson's views in any way, but that didn't stop the furious response from the Twittersphere, and Liam did not take the criticism lying down.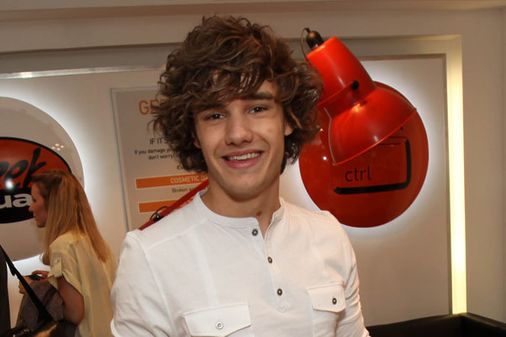 © Getty
Liam Payne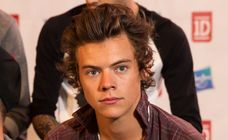 After stating his enjoyment of the show, over the weekend Liam angrily tweeted: "Being a fan of someones show and the way they still hold a family together doesn't mean I am ok with all they say."

The 20-year-old's annoyance when went up a few notches, as his next tweet was slightly angrier, reading: "Oh my god can someone literally not be a fan of a show without being labeled WTF I bought dinner the other day it made a news story."

Finally it looked like the Best Song Ever singer went into meltdown mode, writing: "What I gotta do to please you b******* I'm a 20 year old just living life as you did when u where twenty but in extraordinary circumstances.
"I can do anything without being judged u try that and write about it.

"And I know I'm playing nto your hands writing these tweets but I'm sick of stupid stories it's time you all grow up…And write about things that actyally matter not what im gunna have for dinner tomorrow or who I'm a fan if real stories."

He then posted a snap on the top news stories about him which claimed he supported Duck Dynasty, writing: "Look at this s*** I never said any if that write about something real for once there's plenty of issues in the world."

Poor Liam! It must be difficult admittedly, and it sounds like his family are concerned about him at the moment as well. His sister Ruth said she believe her brother "just needs a break". Using her own Twitter page, she wrote: "I hope he has a long time away from twitter now and enjoys his time off without being judged. At the moment he just needs a break."

Liam recently came under fire for posting a photo of himself on a high balcony ledge, leading him apologise for his actions on Twitter. Oh poor Liam. When it rains it pours hey!

Do you think it must be difficult? Tweet us @sofeminineUK