Liam Payne has spoken for the first time since the terrible accident at his flat on Monday.

The One Direction singer has addressed fans and thanked them for all their messages during this ordeal.

He also pointed out the effect the experience has had on him in terms of how grateful he is for all his good fortune.

He wrote: "Thanks for all the support at this time it's been a tough few days and it's only made me value everything so much more."

He also let people know how his pal Andy Samuels was getting on since the incident.

Obviously shaken by the painful experience the 20-year-old wrote: "He's doing really well I'm just so happy he's gunna be ok no one wants to see there best mate like this."

However he went on to declare Andy Samuels "the invincible man".

Andy suffered 20% burns to his chest, legs and arms after an outdoor heater he was refuelling exploded.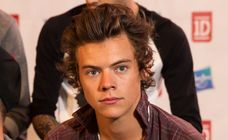 Andy's step-dad Matthew Baker made it clear that Liam's quick thinking saved his son.

He said: "We are so grateful to Liam because he saved his life.

"The lantern just exploded as Andy was lighting it and he took the full force of the flames.

"Liam helped him by beating out the flames and dousing him with water. He acted quickly and swiftly."

Andy's 12-year-old sister Harriet also paid tribute to the 1D singer.

She said: "I want to thank Liam for saving my brother."

After news of the fire broke, One Direction fans quickly started trending the hashtag "#prayforandy" on Twitter.

The fire reportedly destroyed 80% of the balcony where the lantern exploded, at Liam's Canary Warf flat, and took 30 fire fighters to put it out.
Are you proud of Liam's quick thinking actions? Tweet us @SofeminineUK

© Getty
Liam Payne