Robert Pattinson has been photographed with the woman thought to be his new girlfriend.

The Twilight actor was caught out climbing into his car after working out with the pretty brunette, who grinned at the camera as she walked away.

Rob tried to keep under the radar in a hoody and sunglasses, but earlier photos of the star in the same outfit prove his identity.

It was only yesterday that reports emerged Rob had moved on from Kristen with a new mystery woman.

The athletic girl looks a lot chirpier than Kristen and in the snaps wears leggings and a blue top to show off her enviable figure.

Check out the photos...

Rob and his new squeeze reportedly debuted their romance last weekend at actress Shoshana Bush's birthday party.

Though he's usually extremely shy about his private life, it seems the 27-year-old just couldn't contain his feelings for the new lady in his life.
A source told RadarOnline.com: "Rob and the brunette turned up around midnight. They were cute together.

"At one point, he was talking to someone and she wandered over and grabbed his hand and pulled him to over to near the pool. Their hands were all over each other!"

However, we could be getting ahead of ourselves here, as E! Online has claimed the woman in the snaps is actually his trainer.

She apparently steps in to get sweaty with Rob when his usual workout buddy Harley Pasternak can't meet him.

E! reports the pair have been seen leaving the gym together on numerous occasions and making their way home in separate cars.

Rob is following a strict fitness regime to get in shape for his new movie, Mission: Blacklist.
The actor plays a young military interrogator who helps lead the mission to capture Saddam Hussein.

But we doubt he's enjoying working out so hard as Rob recently revealed he's not interested in lifting weights.

He told Sunday Style: "I don't have a six-pack and I hate going to the gym.

"I've been like that my whole life. I never want to take my shirt off. I'd prefer to get drunk."

Though Rob did add that he is willing to work hard for a job.

He continued: "In my next film, I have like three intimate scenes so I'm literally thinking of those to get in shape.

"I don't ever want anyone to see me doing exercise. Even though I am doing it, I still think it's so lame and embarrassing - I am doing it out of necessity, that's all."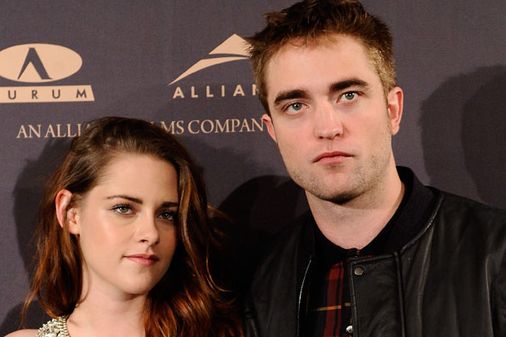 © Getty
Robert Pattinson and Kristen Stewart