Following the conclusion of their mammoth world tour, the One Direction boys went straight to bed.

But for heartthrob Harry Styles that ended up to be a pretty long nap, as he tweeted yesterday: "Sooo, I've been asleep for about 3 days. Breakfast?"

Don't bears also wake up hungry after hibernating? Is Harry part bear?

In any case the tired boybander was clearly not in the mood to deal with his famous curly locks – no doubt he was sporting a touch of bedhead after a 72-hour sleep – so he pulled his trademark locks into a little cute ponytail.

Refreshed and ready to take on the world again, Hazza resurfaced and was spotted leaving his London home wearing his favourite pair of black ripped skinny jeans, a red and black tartan shirt and a heavy black coat.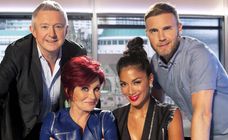 It would seem that the 19-year-old isn't the only One Direction boy who is struggling to get out of bed after non-stop shows and ever-changing time differences.

Niall Horan tweeted: "Lyin in bed jetlagged again! Reciting step brothers quotes to myself! First sign of madness."

Meanwhile Louis has been catching up on Homeland and admitted that he's "enjoying the break."

Liam took to Twitter to ask everyone what's the latest, writing: "Hi everyone what's newwww."

Although the boys are enjoying a break from their punishing schedules, they wont be able to rest on their laurels for long because they've got to promote their new single Story of My Life and forthcoming album Midnight Memories, which is due out later this month.

And the Take Me Home world tour doesn't mark the end of 1D's touring commitments either, with the band announcing earlier this year that they're embarking on an arena tour in 2014.

Wow guys – don't run yourselves into the ground!

Do you think One Direction are working too hard? Tweet us @SofeminineUK.

© Getty
One Direction