Peter Andre and Emily McDonagh appeared at the TV Choice awards and spoke about becoming parents.

Peter is of course a dad already, but this will be their first baby together and they can't wait.

One thing they have agreed on already is to keep the sex of the baby a surprise.

When asked if Peter's other kids Junior and Princess were expecting a baby brother or sister, Pete said: "No, we're not going to find out".

Although camera shy Emily did tell reporters how excited she was.

When asked if she was looking forward to becoming a mum, she said: "Yes, very much so."

Despite being halfway into her pregnancy Emily seems to be pulling a Kate Middleton and has barely gained any weight.
Maybe she's hiding it well though, as she laughingly admitted: "That's why the puffy dress".
Peter's presence at the awards was no surprise after his dedication to the world of reality TV over the years.

However, he has admitted that this - his tenth series - will be his last.

He told Heat: "Things will be done slightly differently… I've got to understand that I'm also with someone that's not in the industry, so we can approach this differently, which is great.

"At the end of this year we might just do one off specials here and there. I want to go on a high."

Emily has previously indicated that she is not keen to join her boyfriend in the world of showbiz.

Pete has now chosen to focus on his new family over his TV career.
Will you miss Pete's reality show? Tweet us @SofeminineUK!​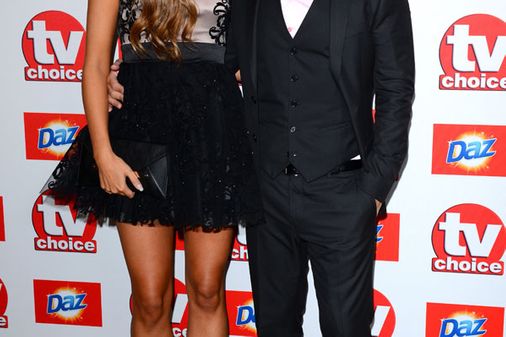 © Getty
Peter Andre and Emily MacDonagh