Chris Brown has been arrested for assault after allegedly attacking a man outside the exclusive W hotel in Washington at 4.30am on Sunday morning.

The victim of the assault reportedly had to go to hospital for treatment, and it's claimed that he needs surgery after sustaining a broken nose following the 24-year-old's brutal attack.

The 20-year-old man who was hit by Chris told TMZ.com that the singer went "nuts" when he and a male friend rushed over to get into a photo that the singer was taking with two women.

Allegedly Chris said: "I'm not into this gay s**t, I'm into boxing."

He has confirmed that he's planning to press charges, saying he didn't understand why Brown would be "so homophobic."

However Brown's people have said that he and his team were defending themselves after the alleged victim had apparently tried to force his way onto Chris's tour bus.​
There has been no official word from ex-girlfriend Rihanna following Chris' latest legal drama, but she's reportedly told friends that she is glad she's no longer a part of his self-destructing behaviour.

A source told Entertainmentwise: "Once again she's relieved she's not involved. She's given up on all that drama and is so happy she's not part of the foolishness."

"She doesn't want to see him without his freedom. She hates to see people who are self-destructive but it looks like that is the case."
The Disturbia singer was in a relationship with Chris when he physically assaulted her, from which he was sentenced to five years' probation, one year of domestic violence counselling and six months' community service.
​After a brief reconciliation the couple broke up for good in May 2013.

However Chris doesn't seem to have learnt his lesson after his brush with the law back in 2009.

Last year a man claimed he was verbally attacked by Chris after asking for his autograph, and he's reportedly had violent altercations with both Frank Ocean and Drake on separate occasions.

In July Chris' probation was briefly revoked after he was involved in a hit-and-run incident in Los Angeles, but it was later reinstated in August.

What do you think of the whole crazy business? Tweet us @SofeminineUK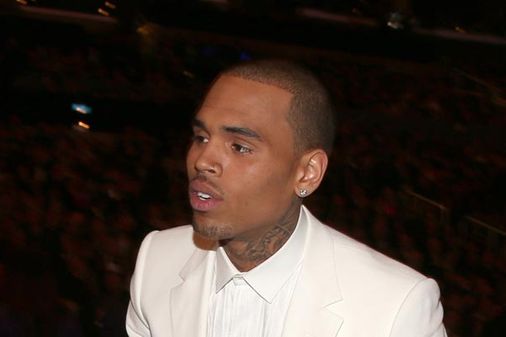 © Getty
Chris Brown