It seems like this Twilight romance is well and truly over. Robert Pattinson has sold the mansion he once shared with girlfriend and Twilight co-star Kristen Stewart. Time for a fresh start!

Despite rumors that Kristen is still head over heels for the British actor, Rob put their mansion on the market back in September for a whopping $6.7 million. He first bought the home in 2011 for $6.275 million, and the couple happily lived there until their split last May.
The beautiful, 4,026 square foot mansion sold for $6.375 million to Jim Parsons, known by most for his witty and socially awkward character, Sheldon Cooper, in the Golden Globe-winning comedy Big Bang Theory.

Jim and his longtime partner Todd Spiewak, who Jim calls his "favorite person on the planet," will now be calling the mansion their home. Here's hoping the mansion doesn't have any bad breakup vibes!
Kristen and Rob's relationship first had trouble when the actress cheated on her boyfriend with married Snow White and the Huntsman director Rupert Sanders in July 2012. Robert did his best to forgive Kristen, and the pair reconciled and started living together in the mansion again in the fall of 2012.

Unfortunately, the relationship was just not meant to be. Rob and Kristen finally called it quits in May 2013, though rumors have swirled since then that Kristen is still in love with her Twilight co-star.

Kristen's best friend, Dakota Fanning, reportedly spoke to Rob and asked him to take Kristen back, but if this recent sale is any indication, it seems Robert is ready to move on.

Do you think Rob and Kristen should get back together? Tweet us @sofeminineUK.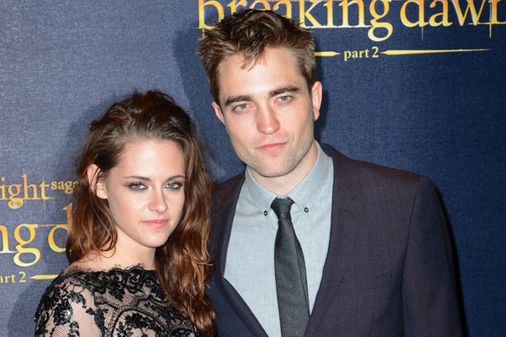 © Getty
Kristen Stewart and Robert Pattinson