Hairy Harrys
Starting with the most important aspects of the Harrys - it's time to choose your favourite hairstyle.

Prince Harry's flying the flag for gingers everywhere, while Harry Styles has a legion of fans thanks to his brunette mop.

So - do you prefer the fiery locks or do the curls get the girls?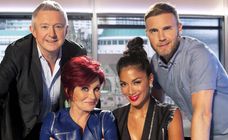 Child friendly
For most of us, seeing a man with an adorable little one is almost too cute. So when it comes to the Harrys, let's see how they are with kids.

Prince Harry is a patron for WellChild and has worked closely with children's charities in Africa.

He has also gushed about his new role as an uncle to baby George.

At 19, Harry Styles doesn't have as much experience with children - but he is often spotted looking after his hair stylist's daughter, Lux.
Adorable!​
The best of men
Prince Harry was the Best Man at Kate and Wills' wedding.

He paid a moving tribute to his brother 'The Dude' during a heartfelt speech, when he told the couple's friends and family that he loved Kate "like a sister" and revealed that the couple's long romance "inspires" him.

Harry Styles recently acted as Best Man at his mother's wedding and has admitted it was the most nerve-wracking thing he'd ever done.

He is also thought to have helped out with the cost of the ceremony.
Pop Prince or Prince Royal?
When it comes down to it, one of the big questions is would you rather be a princess like Kate Middleton or a band wife like Kate Hudson?

With Prince Harry, you'd have to brush up on your cutlery knowledge and tone down the swearing...but with Styles there'd be a few thousand fans ready to dish out some abuse.

It's a toughie.
Preppy style or rocker Styles?
So, what to you prefer - a pair of deck shoes and a buttoned up shirt, or Chelsea boots with an open shirt and man jewellery?

These two are like chalk and cheese when it comes to their clothes. Imagine Prince Harry in skinny jeans - horror!
Who's you favourite Harry? Tweet us @sofeminineuk