The BBC is yet to give us a date to hang our Deerstalker on, but that hasn't stopped us getting rather over excited about Sherlock's return.

The nation's favourite eccentric detective is back on our screens sometime this year.

The crime thriller has been a smash hit for the Beeb and they've given fans another glimpse into what's in store.

Like last year, the network has released a trailer of the 'Original British Drama' that's coming up this autumn and winter.

Alongside Benedict Cumberbatch you can see clips from shows like The Great Train Robbery, starring Jim Broadbent, and The Escape Artists with David Tennant.
Another big name in the clip was the new Doctor Who Peter Capaldi, who will appear in a new version of The Musketeers.

That's not all - also making an appearance in the trailer was Matthew McFadyen in a snippet of the critically acclaimed Ripper Street.

So if you like period crime drama, the BBC is delivering.

Although there are no plot reveals - obviously - we get to hear the main man talking to his sidekick Dr Watson.

We see Sherlock Holmes saying: "The thrill of the chase, the blood pumping through your veins - just the two of us against the rest of the world."
Add to this the latest Sherlock full teaser trailer, and they've got us pretty excited.​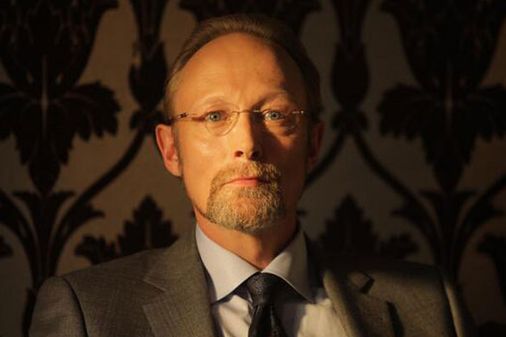 © Twitter
Lars Mikkelsen
Joining the cast in this series of the show is Lars Mikkelsen, known for his role in Danish hit drama The Killing.

He will take on the role of Charles Augustus Magnussen - the detective's latest enemy.

The character's name refers to Charles Augustus Milverton from the Sir Arthur Conan Doyle short story, The Adventure Of Charles Augustus Milverton.

The introduction of a new nemesis for Sherlock seems to confirm the assumptions that Moriarty, his previous adversary, is dead.

Well-read Conan Doyle fans will be expecting the new villain to share traits with his written counterpart, a callous blackmailer.

This man is set to be as evil as the last but without the skill that gained him the begrudging respect of the detective.