Contrary to what we all might think, the rich and famous are not perfect. They deal with typical problems just like most of us ordinary folk: dull skin, acne, wrinkles, dark circles. However, these are obviously all cancelled out by the power of Photoshop, improving their image until they become completely other-wordly. Almost to the point of disturbing - seriously how can they look THAT good?

If you have ever read a glossy mag and automatically compared your own wrinkles to the glowing perfection of a celebrity, you definitely need to see this. If celebs just appeared like this in magazines, wouldn't we all be so much happier? Check out these pictures and trust us, you'll feel more confident about yourself because they prove that even if you're Katy Perry or Rachel McAdams, everyone has flaws...
Katy Perry and Lindsay Lohan's ironed out faces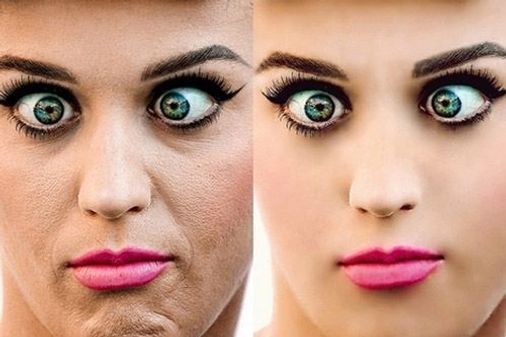 © thecount.com
Megan Fox's skinny arms made even skinnier
Keira Knightley's (barely there) dark circles removed
Megan Fox's skin blemishes gone
Madonna's skin gets extra glowy
What Britney looks like without Photoshop
Beyoncé's bootylicious curves, gone.
Jennifer Lawrence's amazing figure made teeny tiny
Angelina Jolie's skin brushed over
Kim Kardashian's bod 'fixed'
Check out how these celebrities are completely changed by Photoshop...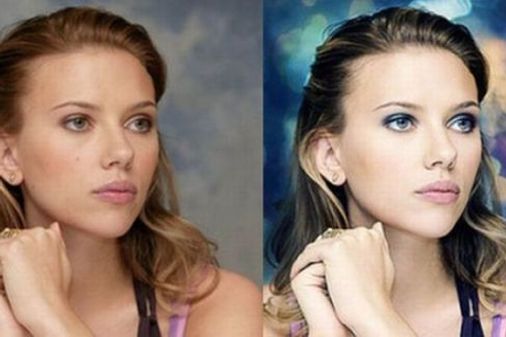 © izismile.com
Scarlett Johansson
Do you think the celebrities look better for a little help from Photoshop or just plain odd? Tweet us @sofeminineUK!
Enjoyed this article? Check these out...

How Beautiful Are You? Photoshop Experiment Reveals All

Proof That Photoshop Is The Worst Thing That Ever Happened To Our Face

Unrealistic Much? See What Happens When Photoshop Wrecks Women In Famous Paintings