The Great British Bake Off has become one of the most popular shows on UK TV.

And it's back later this month!

Mary Berry and Paul Hollywood are in the kitchen tent once more, judging a new crop of hopeful bakers.

The cake mistress and baron of bread will be setting new challenges for the latest in a line of flour-fingered cooks.

To whet our appetites (quite literally), a teaser trailer has been released for the upcoming fourth series.
The clip provides a glimpse of the people putting themselves forward to have their skills, patience and nerves put to the test.

Bake Off fans will recognise a few classic tasks, including the plaited loaf and macaroons.

And it looks like contestants may well have ramped up their efforts on presentation after last year's tight completion.

The trailer closes with the message: "Cake, it's what makes us great." How true.
Season Three of GBBO was a ratings smash for the BBC, as law student John Whaite battled it out to beat experienced baker Brendan Lynch and experimental knitwear fan James Morton.

Despite its huge fan base now, success did not come over night.

Creator Anna Beattie admitted it took some time for the show to really take off.

She told The Guardian: "It took us four years to get anybody at any channel to take any notice.

"Nobody wanted it. Nobody liked it. We just kept on with it because we knew it was a good idea.

"I loved that idea of village fetes and an old-fashioned baking competition with people who only wanted to bake a good cake. It was as simple as that."
Returning to the show once again are hosts Sue Perkins and Mel Giedroyc.

And by the sounds of it, that community spirit Anna's talking about has carried through all elements of the show.

Sue told the paper: "If you are talking about a hierarchy, the bakers are at the top.

"Nobody is out to catch them out, but if we see them crying or something, Mel and I will go over there and put our coats over them or swear a lot because we know then that the film won't be able to be used."

The Great British Bake Off returns on Tuesday 20th August on BBC Two.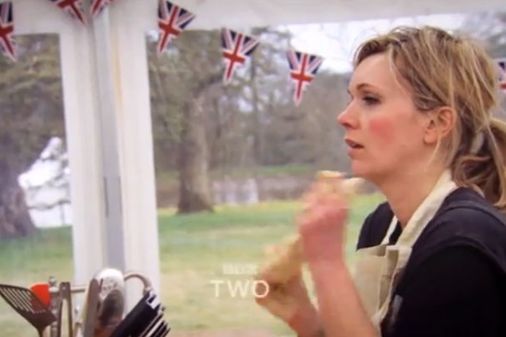 © BBC
The Great British Bake Off