Britney Spears, 32, has always been a star that has attracted criticism. There's never a day that goes by when someone doesn't have something critical to say about poor Ms. Spears and as the gossip continues to swarm so do new rumours.
Since kicking off her Las Vegas residency on 27th December she's been accused of faking a toned six-pack with contouring make-up.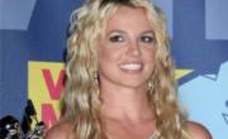 So when fans noticed her too-good-to-be-true abs during her Piece of Me show, Britney Spears decided to share her grueling workout regime with the world. The workout includes cardio endurance and a solid stretching routine.
Fans and critics alike have accused the songtress of faking it, but Brit wants to prove to you how hard she's worked for her kick a** figure. During an interview with Shape magazine she confessed to thrice-weekly cardio sessions and 90-minute yoga sessions which she does every week.
"I'm doing 90 minutes of yoga twice a week in addition to a lot of cardio-hour-long sessions three times a week with my trainer, Tony Martinez," Britney explained.
Brit's yoga instructor backed up the pop star's claims when she revealed which yoga moves work best for Britney. According to her instructor the Bow, the Boat and the Camel are Brit's fave yogi moves.
"Sometimes we focus on the core or relaxation, but other times I just kick her butt," her yoga teacher told Shape magazine.
The gruelling workouts have got her on the right track for the next two years where she's set to perform a total of forty-eight, 90-minute shows making it imperative to keep in tip-top shape.
The award-winning starlet attracted the likes of Miley Cyrus, Katy Perry and Selena Gomez who were among the A-list celebrities that attended her Piece of Me debut.
"This year I have new choreographers," Spears said. "They're fresh and upcoming guys so their stuff is really hard. It's more rewarding after you perform something that's really hard to do rather than something that you just throw together."
Earlier last year Brit's trainer Tony Martinez revealed that she'll be undertaking Olympic-style training in prep for the shows. Her trainer said that Brit prefers the outdoors to the gym, so he likes to incorporate sports into her regime.
​He added, "I like to integrate sports because she is an exceptional athlete."
First lip-syncing rumours, now this! We say it's time to give Brit a break.
What do you think of Britney's sculpted stomach? Are they real steel abs or abs-olutely fake? Tweet us @sofeminineUK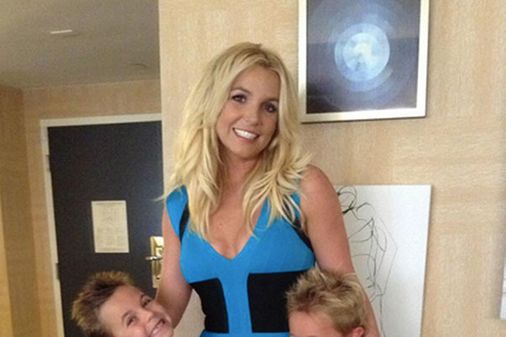 © Twitter
Britney Spears