So where were we at the end of series 3?

​Daenerys Targaryen ended the series having conquered a lovely new city where everyone adored her (alright for some!), Jon Snow returned to the Night's Watch having nearly been murdered by his girlfriend, the Stark family were still divided...or dead – sniff – Tyrion is living the unhappily wedded life, and Jaime Lannister has returned to King's Landing with only one hand.

So where will season four take our favourite characters? From the trailer, it looks like Jaime is back to his absolutely gorgeous, Disney Prince self circa season 1 – thank goodness, we were fed up of him looking homeless – and it looks like he has some serious screen time with his son born of incest, the horrendous King Joffrey who appears just as awful as ever.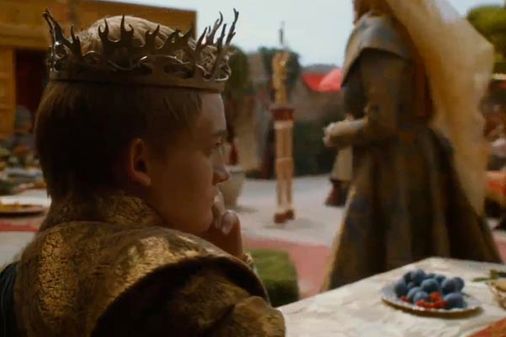 © Youtube
Game of Thrones season 4
As for Daenerys Targaryen, she seems to be every inch the sassy independent woman we know and love, telling her advisors that her enemies: "have a choice. They can live in my new world, or they can die in their old one." Basically Daenerys is the Beyonce of Westeros.

As for Tyrion, played by the amazing award-winning Peter Dinklage, according to him "things are a bit tense right now," and we're guessing he's not wrong since he is seen to frog marched in handcuffs and chilling in a prison cell. How did he get to this point? We can't wait to find out!

Then there's Jon Snow. It sounds like he is preparing himself to fight his ex-girlfriend and her mates to stop them from getting past the Wall and into Westeros, saying: "the wildings will breach the Wall, they'll roll over everything and everyone." Welcome to Westeros everyone, where doing battle with your ex after she tried to murder you is considered the norm!

We also see Arya as bad-ass as ever, Bran looking like a complete grown up (whatever happened to that little fella from series 1?!) and Cersai looking extremely angry. Though, does she have any other facial expressions? Anyway, what are you waiting for? Check out the brand new trailer below!

What do you think will happen this series? Tweet us @sofeminineUK