The Wanted paid £250,000 to perform on the X Factor on Sunday night.

The boy band - which formed in 2009 - took to the popular reality show to debut their new single Show Me Love.

The four band mates - Siva, Jay, Tom and the ever-perfect God that is Max (not that we have any particular favourite or anything) – were touring in the USA before splashing out on a private jet to take them back to England for one night only.

Heavens boys, economy class isn't that bad! You could have saved yourself a couple of hundred thousand!
​
The flight took them from New York straight to the X Factor stage – figuratively of course, let's not be silly – following which the hardworking lads hopped onto another plane to take them straight to Mexico. The poor boys are all over the shop!
Their performance showed them in matching black suits and the stage was lit up with golden sparks as they sang their new single, which Nathan revealed to have written himself.

It has been reported that the boys looked rather grumpy on leaving the studio, probably due to the prospect of boarding yet another flight, though the prospect of a private jet must presumably cheer them up somewhat.
​
Their performance may not have had the positive effect that they were hoping to promote their world tour, as Twitterers took to the social networking site to politely and respectfully discuss their views. Only kidding, who is ever polite on Twitter?!
One user tweeted: "The wanted are poundland version of one direction."

Another added: "The Wanted. Poor vocals, dull song. 5/10 #XFactor"

However one thing The Wanted is not short of (aside from money) is fans, who took to Twitter to defend their favourite boyband.

One such fan shot back: "9 million singles sold worldwide 2 platinum albums Number 1 in 13 countries. Yeah you're right, The Wanted don't have fans & aren't talented."

Did you enjoy The Wanted's performance on The X Factor? Tweet us @SofeminineUK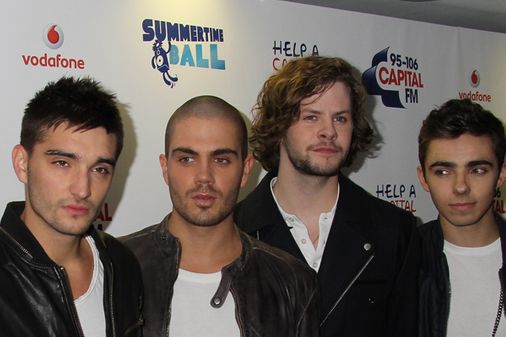 © Getty
The Wanted