Breakfast.
Because breakfast in bed is the perfect way to start off Valentines day.
Red Velvet Waffles
Start the day right with waffles topped off with strawberries, raspberries and a cream cheese drizzle. If this isn't love, we are not sure what is. Check out the recipe here.
Nutella Stuffed Wholewheat Pancakes
Good for you, but also a little bit naughty. The warm Nutella oozeing out of the pancake is just perfection. Here's how to make it.
Poppy Seed Crepes with Strawberries and Yogurt
Crepes, strawberries and yogurt, the perfect Valentines day breakfast. Get making it now.
Bacon, Egg, and Toast Cups
What better way to say I love you, than with some bacon and eggs. Here's the recipe.
Berry & Granola Yogurt Parfait
Layers of berries, yogurt and crunchy granola, what's not to love? Here's how to make it.
Dinner
Kick off your Valentine's Day night of romance with these mouth-watering dinner recipes.
Starters
Bruschetta
Start the meal off with this simple delicious bruschetta. Here's how.
Spicy Grilled Shrimp
Fancy starting the night off with a kick? Here's how.
Heartbeet Soup
There's nothing like a bowl of wintery soup to warm up the heart. Check out the recipe here.
Rosemary seared scallops with pancetta and toasted hazelnuts
Learn how to make the sensuous starter here. It's a perfect beginning for your romantic meal.
Sweet Angels on Horseback
Oysters are the ultimate aphrodisiac, and everything tastes better with bacon. Get making it now.
Mains
Balsamic Chicken with Mozzarella
Looks and taste amazing. A real treat for you and your partner. Here is how to make it.
Asian Slow Roasted Salmon
Try something a little different with your salmon. Your man will thank you for it. Get the recipe here.
Jack Daniels Marinated Steak
If he loves meat, then this is the perfect meal for him. Here's how to make it.
One-Pan Veggie Fajita Pasta
Easy to make, yet fancy enough for a romantic dinner.
Barbecue Chicken Pizza
Pizza on Valentines day. That's Amore. Check out the recipe here.
Desserts
Dark Chocolate Fondue
All you need are some strawberries and chocolate and you are good to go. Here's the recipe.
White Chocolate Bark Bites
These little white chocolate bites, are perfect for Valentines day. How about feeding it to your partner? Here is how to make it.
Champagne Strawberry Jello
It's jelly, but for adults. Get the recipe here.
Gooey Chocolate Chip Cookie and Ice-cream
Holy Perfection. A warm chocolate chip cookie with a scoop of vanilla ice-cream, drizzled in chocolate sauce. Here's how to make it.
Individual Brownie Trifles
Its love and romance in a dessert. Get making it.
Need some romantic words for the evening. Here are some quotes on love to get you in the mood.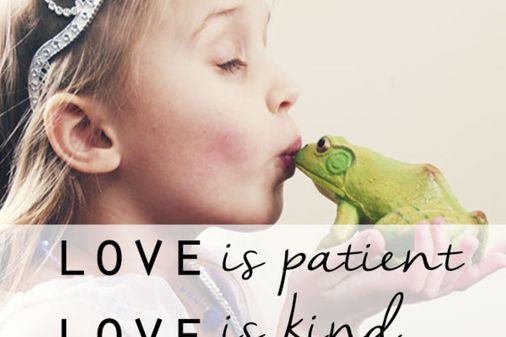 100 Of The Best Ever Love Quotes
Any of these recipes take your fancy? Tweet us @SofeminineUK
This article was written by Tolani Shoneye. Tweet her @tolly_t
You might also like...
16 Clean & Delicious Healthy Detox Recipes For 2015

10 Types Of Guys You Should Date Before You Settle Down

Top 10 sexy gift ideas for this Valentine's Day
​
​
​