Beyoncé strips down to a number of glamorous bikinis in the new video for her swimwear range for H&M.

The superstar sings her new track Standing On The Sun as she dances on the beach in outfits including a tasseled two-piece and an extravagant blue bikini with wing-like attachments.

She looks seductively into the camera and couldn't be more glam with her poker-straight hair and gorgeous jewellery.

The 31-year-old also writhes about in the sea in a tiny blue dress in the one and a half minute promo clip.
The video has been released just as reports have emerged that Bey has allegedly been attempting to prevent the release of unflattering pictures from her tour.

The singer's UK publicist has confirmed that no photo credentials are to be granted for her concerts and that she's instead hired her own photographer.

Frank Micelotta is the man responsible for capturing Beyoncé in action - and most importantly ensuring he catches her best angles.

Fstoppers.com have revealed that Parkwood Entertainment - a company founded by the singer in 2008 - is only supplying three to five pre-approved images from each gig to the media.

As a result, many fans of Twitter have accused Bey of taking herself too seriously, while others think the restrictions are a huge mistake because it won't stop the press getting hold of amateur images.
​An agency events photographer told Mail Online: "This is a mistake on her part on so many levels. Beyoncé is going to get less press.

"And even though she can ban the professionals from events, she can't ban the amateurs or the public with camera phones. This is going to create a new generation of paparazzi and they can't get the shots that make her look good.

They added: "She wants control - she doesn't want to look bad. But by doing this, she's opened the door to look worse."

The restrictions come just months after a series of unflattering photos of Beyoncé's Superbowl performance reached the media.
​
It was reported that as a result her publicist asked agencies and websites to remove their images of the energetic gig.

The publicist reportedly wrote to one website: "I am certain you will be able to find some better photos."We think Bey looks great whatever she's doing!

Beyoncé's H&M swimwear range is available in shops from next month.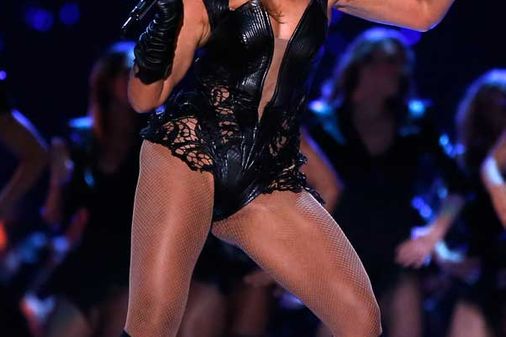 © Getty
Beyoncé Knowles