Things have once changed in Harry Styles' love life - the One Direction star is no longer rumoured to be dating Kimberly Stewart.

Harry and mum-of-one Kimberly were said to be hooking up after the pair enjoyed dinner together - along with her dad Rod and his wife Penny Lancaster - at LA's Dan Tana's Restaurant.

Sources for Hollywood Life claimed Harry and Kimberly were seen kissing and holding hands in the eatery.

A source told the site: "Harry has had the hots for Kim for a long time, he has always had a crush on her, and she totally gets him and his sense of humour."

The group then went back to rocker Rod's house and Harry, 19, didn't emerge until the next morning - when he popped to get coffee with 33-year-old Kim.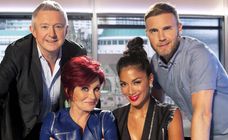 But now it seems the potential budding romance is off, after Harry was spotted out with a mystery blonde - who definitely wasn't Kimberly - on his last night in LA.

The 1D heartthrob hit the city's clubs on Friday night before catching a flight to Paris, where he of course attracted a lot of attention.

An insider told People magazine: "Harry's not dating Kim. He was flirting with a different blonde at the SoHo House on Friday night."

The excitement didn't stop there for Harry - he required a police escort upon arriving into Paris because of his hoards of fans at the airport.

The X Factor boy band are in the French city for their upcoming gig as part of their world tour.
Harry's band mates Niall Horan, 19, and Louis Tomlinson, 21, decided to spend their time in the build-up to last night's performance entertaining the crowd at the Paris arena.

The boys decided to play kick around with a football, after Niall had serenaded his fans with some songs on his guitar.

They also larked around on a grassy hill close to the venue, which caused Louis' vest to slip down and even treat his admirers to the sight of his nipple. (Skip to 3.06 in the video below!…)

Cue screams.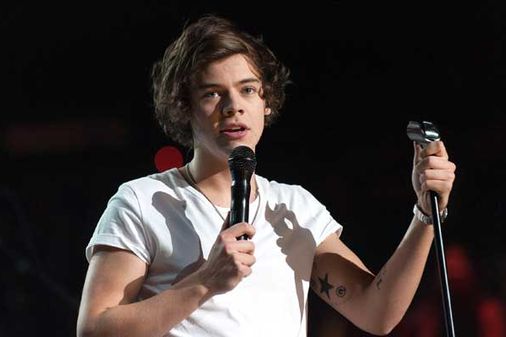 © Getty
Harry Styles