Harry Styles is reportedly planning yet another tattoo to add to his collection.

This time he's apparently looking to get a "massive" inking across his back, which is most likely going to be more Hebrew lettering.

He already has his sister Gemma's name in the Jewish language on his arm.

Harry is in talks with LA artist Freddy Negrete, who gave him his first piece of body art last year.

This was one of a five pointed star, which represents the five members of 1D: Himself, Niall Horan, Louis Tomlinson, Liam Payne and Zayn Malik.

Freddy has now spoken out and claimed that he's planning to start work on 19-year-old Harry's back the next time the singer is in LA.

One Direction's European tour has just finished and they are heading to Mexico next week - not that far from LA...

Freddy told the Daily Star: "He just can't seem to stop tattooing at the moment, but he's getting worried they're all too front-heavy…

"So it's definitely his back we'll be concentrating on."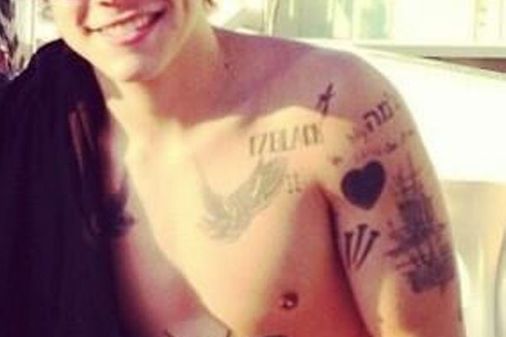 © Twitter
Harry Styles topless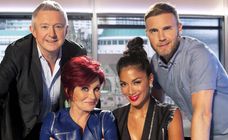 It's not likely Harry will be able to fit in the procedure in-between shows, though.

Freddy explained: "The whole thing could take months.

"Harry will probably have more Hebrew lettering. He already has his sister's name in Hebrew on his arm and he loves it."

The pain is apparently no deterrent for Hazza, as "he talks right through it and is always joking."

Harry's most prominent tattoo is a large butterfly across his rib cage, while he also has two birds inked on his chest.

He also has a load of randomly placed designs, including a ship on his upper arm, a black heart, a coat-hanger and a birdcage.

Niall Horan is the only member of the band to be without any inkings and despite encouragement from the boys he's sticking to his clean look.

The bandmates apparently all have matching tattoos on their feet, but Niall refuses to join the crew.

Harry's plans for his latest design come after fellow 1D star Louis Tomlinson, 21, recently added to his collection with a huge stag on his bicep.

At just 19, Harry's going to run out of skin before long if he carries on at this rate!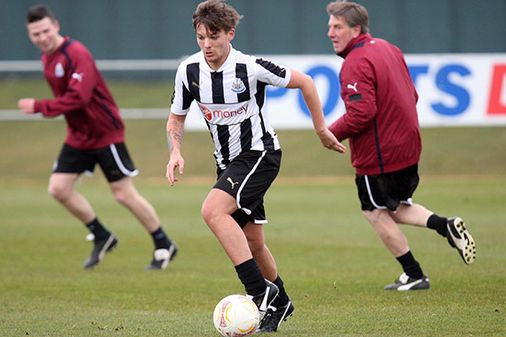 © Getty
Louis Tomlinson