New photos have been released for the hotly awaited Hunger Games sequel, Catching Fire.

The trailer for the Hunger Games 2 was premiered at the MTV Movie Awards on Sunday night, giving us a taste of the action to come.

But we're now one step closer to the real thing as we've managed to get our hands on some stills from the film.

One of the images features main character Katniss Everdeen - played by Jennifer Lawrence - supporting her sister once again.
There's also a snap of the lovely Liam Hemsworth - we're hoping he gets a bigger role alongside the film's other heartthrob, Josh Hutcherson, who plays Peeta Melliark.
The tense trailer focuses on Katniss, who's wanted dead by President Snow after her victory in the previous film.
He tells Head Gamekeeper Plutarch Heavensbee: "She's not who they think she is.

"She just wants to save her skin, simple as that. She has become a beacon of hope for them. She has to be eliminated."
The new film follows on from Katniss and Peeta both surviving the Hunger Games in an unprecedented sign of mercy from the Capitol.

The Hunger Games 2 sees Katniss become the face of the rebellion as the people of Panem rise up against their oppressors.
It'll be in cinemas later this year. Excited much?!​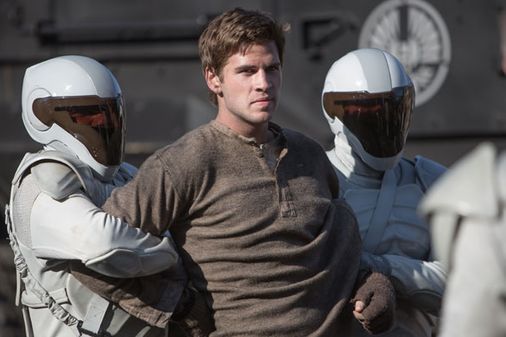 © Thinkjam
Liam Hemsworth in The Hunger Games 2