Pregnant Kate Middleton is due to give birth to her first child with husband Prince William this July.

And it's now been revealed that her specific due date is 13th July.

An insider for The Daily Mail recently told the paper about a slip of the regal tongue.

Apparently the expectant couple were overheard at a barbeque discussing their new arrival and the day it is due.

A spokesperson for the Palace has refused to give any further details and told the Mail there would be no specific date given.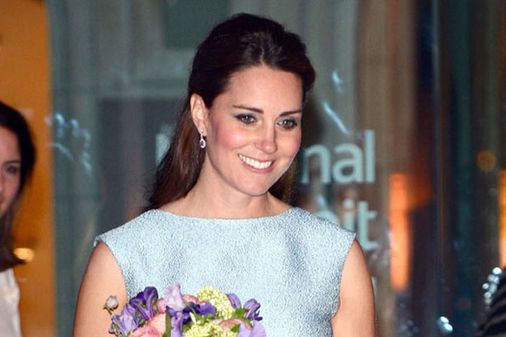 © Getty
Kate Middleton
They said: "We have only said that the Duchess is due in July. Anything further would be speculation."

The Duchess of Cambridge has been a stellar example of pregnancy grace throughout the past months and most recently had to deal with the Great British weather's attempt to expose her.

At a wedding this weekend the 31-year-old had a bit of a Marylin Monroe moment as a gust of wind sent her dress skywards.

According to the Express, she was able to see the funny side and braced herself, holding on to her dress with one hand and her hat with the other!

The brunette beauty was reportedly wearing the same black and white Topshop polka dot dress she first wore to the Harry Potter Studios.

Since the latest update on the date of the baby's arrival, Ladbrokes has reportedly suspended betting on it.

The gambling giants has placed odds on when Kate would give birth and have now closed the bets with 13th July coming in as the 4-1 favourite.

We're counting down the days!