Benedict Cumberbatch is to be joined by Keira Knightley in his upcoming film The Imitation Game.

The Sherlock star is taking on the role of Alan Turing in a biopic of the mathematics genius.

The 36-year-old will bring to life the man behind the World War Two code-breaker, Enigma.

Keira is now said to be joining the cast and all roads point to her playing the role of Joan Clarke.

Joan worked at Bletchley Park - Britain's main decryption establishment during the war - and was briefly engaged to the homosexual cryptanalyst and mathematician.

According to The Hollywood Reporter, the 27-year-old will be playing a woman who forms a "complicated relationship" with Ben's character.
The movie will examine Alan's role in breaking the Enigma cipher as well as the treatment he received after revealing his homosexuality in 1952.

Katherine Lynch, from the historic estate Bletchley Park, said: "We are really excited about the film and delighted that it is being made."

Excited fans will have to wait a while though, as these two are the first names to be linked to the project and the release date is only set to be announced in 2015.

The actor of the moment has a whole host of Hollywood movies coming up for release before then.

He has the Hobbit franchise wrapped, the role of Julian Assange coming up and films with stars Meryl Streep, Julia Roberts, Brad Pitt and Michael Fassbender.

Benedict recently spoke to the Radio Times about his ever growing stardom.
He said:​ "Yeah, it's kind of weird. But it's to be enjoyed. I've punched well above my weight this year."

He admitted finding it "weird" when he went from "quietly getting on with it" to becoming a huge global celebrity.

He added: "It was just extraordinary."

Sounds like he's going to have to get used to it with a CV like his.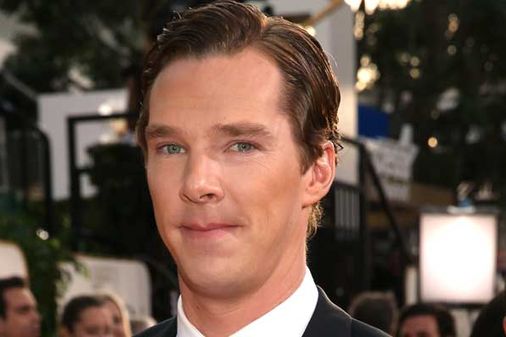 © Getty
Benedict Cumberbatch