Kim Kardashian's pregnancy figure has barely left the headlines since she announced she was expecting in December.

And now the reality star's growing curves have been immortalised in a sculpture, which has been named LA Fertility.

The creation, by artist Daniel Edwards, gives an impression of Kim naked and sports earrings and a tiara identical to the ones she wore for her wedding to ex Kris Humphries.

The sculpture stands in Los Angeles Lab Art gallery and visitors have been encouraged to rub its belly to help them conceive.

Sounds totally normal.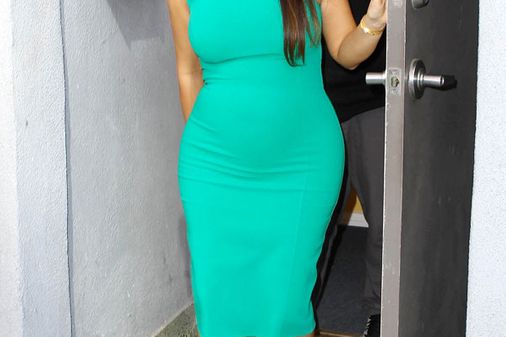 © Getty
Kim Kardashian
Kim's changing figure and huge baby bump have caused many to mock the star, who usually sports a super-toned, flat tummy and an enviously curvy bum.

The 32-year-old's boobs are said to have grown by more than four cup sizes since she fell pregnant.

Kim's said to be feeling self-conscious about her new bod and her sister Khloe has had enough of the public scrutiny.

Khloe, 28, recently praised her sister for her courage in the face of such harsh comments.

She said in a letter Kim posted to her blog: "Kim, you may be one of the strongest people I know.

"I have no idea how you endure such abuse but still smile and shine everyday. I commend you for not putting your head down and going into hiding like so many would."

She added: "I find it disturbing that society loves to critique a woman's shape.

"That is low in and of itself, but I cannot tolerate one more vicious attack on my sister!

"For anyone to ever criticise a woman who is growing another life inside of her is true scum in my eyes."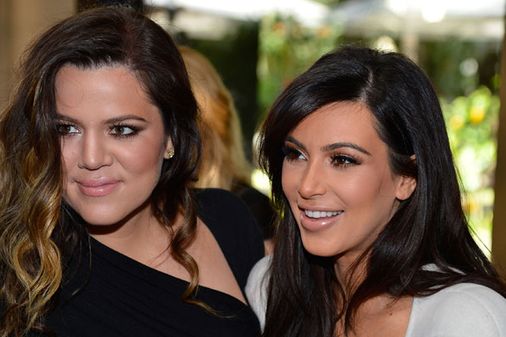 © Getty
Khloe and Kim Kardashian
Kim and her boyfriend Kanye West, 35, are set to become parents in July and it was announced this week that the pair will be having a baby girl.

The news was revealed on Kim's reality show, Keeping Up With The Kardashians, when the mum-to-be went for a sonogram.

She was accompanied by Khloe and her other sister Kourtney, plus her mum Kris Jenner - Kanye was nowhere to be seen.

Dr Paul Crane, the family doctor performed the procedure and told Kim: "I don't see any pee-pees, I'm thinking it's a girl."

To which she responded: "Oh my gosh! What's the percentage?"

After being told that the chances were as high as 99 percent, she exclaimed: "I am so excited to be having a girl, who doesn't want a girl."

She added: "I know that's really what Kanye has always wanted. He wanted a little girl."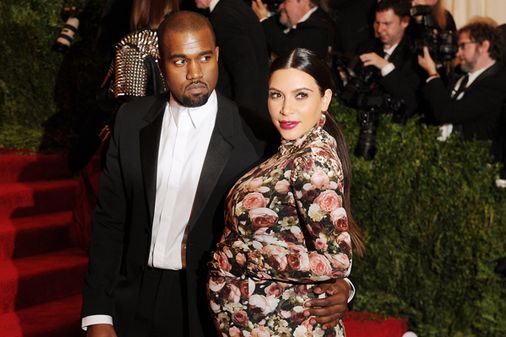 © Getty
Kanye West and Kim Kardashian