Kimberley Walsh is no stranger to dieting - but now she's 31, she's vowed to give it up forever.

The former Girls Aloud singer has admitted that she tried the Atkins diet - an extreme eating plan that requires followers to give up carbohydrates - but it never gave lasting results.

She told Cosmopolitan Body: "Like most women, I dieted a lot as a teenager… I remember doing Atkins a few times before a video shoot.

"It worked, but it was always a quick fix. As soon as I stopped, I'd crave all the things I'd banned myself from and put the weight straight back on!

"I soon realised that I couldn't keep it up… I stopped dieting altogether when I was in my early twenties."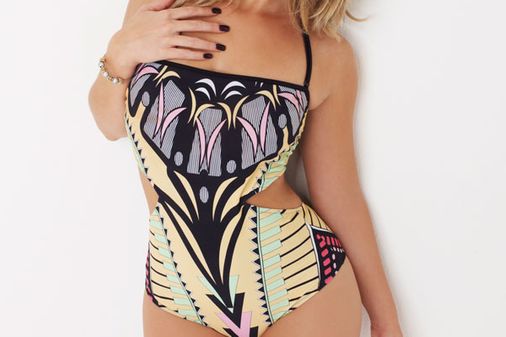 © Photography by Harriett Johnsson for Cosmopolitan
Kimberley Walsh
Kimberley was runner-up on last year's Strictly Come Dancing and thinks there's no better way to get in shape and stay healthy.

She continued: "The best piece of advice I could give anyone who wanted to lose weight and tone up would be… go on Strictly! "

Kimberley loved doing Strictly because all the exercise let her eat what she wanted - including her favourite food, chocolate.

She added: "Seriously, dancing is amazing for your body because you're not trying to lose weight or tone up. It all just happens very naturally."

Though she's feeling good about her figure (we're not surprised - check out those bikini pics!), Kimberley can recognise no body is perfect.

The singer continued to Cosmopolitan's sister mag: "I was always aware that I had a rather large bottom. There weren't many girls in my school who were the same shape so I was always like, 'Oh, I'm not really the norm.'

"I think my bum's more noticeable because the proportions of my body are quite extreme. But that's just the way I am. That's the way I was made."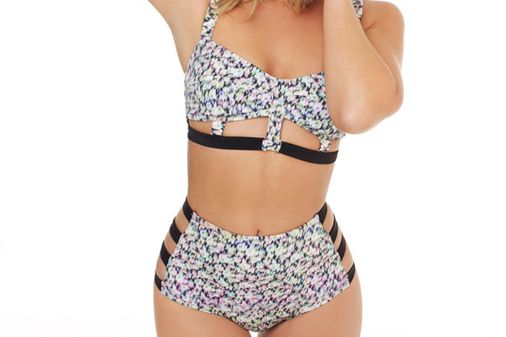 © Photography by Harriett Johnsson for Cosmopolitan
Kimberley Walsh
But Kimberley found comfort in looking to curvy celebs who were admired for their fabulously voluptuous figures in the press.

She said: "It's nice to have someone you can relate to in the media. It was only when people like J-Lo and Beyoncé came on the scene when I was younger that I thought, 'Well, if they're considered attractive and sexy, then it can't be that bad [to be curvy]!'

"It's really handy because you can see what they're wearing and get tips on what might suit you."

Following Girls Aloud's official split in March, it seems Kimberley finally has the confidence to feel proud of the way she looks.

And so she should.

She concluded: "I've spent many years putting myself under the spotlight but now, in my thirties, I've accepted my body. I feel comfortable with it and I'm pretty happy with the way I look.

"I've learnt that it's all about making the best of what you've got."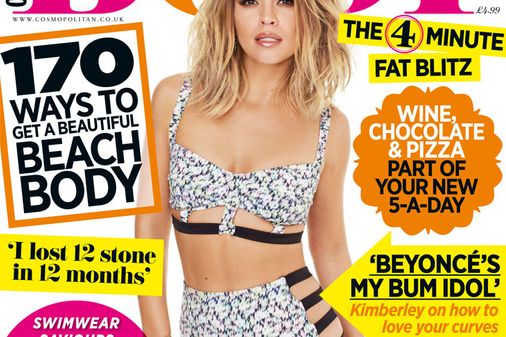 © Photography by Harriett Johnsson for Cosmopolitan
Kimberley Walsh for Cosmopolitan Body
Photography by Harriett Johnsson
The full interview appears in the summer edition of Cosmopolitan Body, on sale now and available on Apple Newsstand.