It was revealed last week that Robert Pattinson is the new face of Christian Dior's men's fragrance campaign, Dior Homme.

Now new snaps of the Twilight hunk modelling for the fashion house have emerged on Twitter - and ex-girlfriend Kristen Stewart is advised to look away.

The black and white pictures - taken by American artist Nan Goldin for the new campaign - show Rob passionately kissing a pretty blonde model.

In one, he holds her round the neck as they kiss, and in another he stares into her eyes.

The identity of 27-year-old Rob's lucky lady is yet to be revealed, but sources have claimed she could be Camille Row or Alma Jodorowsky.

According to E!, the intimate and moody snaps are accompanied by a TV ad, which was shot in December last year.

It was filmed in the ballroom of the Waldorf Astoria in New York and shows Rob and his companion pretending to crash a wedding reception.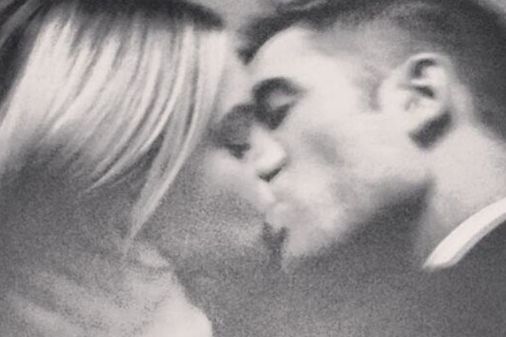 © Twitter/Dior
Robert Pattinson
A source told E!: "It was a ceremony with a lot of guests dressed very fancy. There was a 6-piece formal band with violins.

"During the scene, they were holding hands and danced a little before splitting up so Rob could dance with an older lady…others were not amused by this – it's like those two were crashing a ceremony."

The commercial is currently being broadcast in selective European countries - excluding the UK - and will premiere in America at the end of the summer.

The new images will be a tough pill to swallow for Kristen, 23, who split from Rob earlier this year.

It seems the pair's romance couldn't recover after Kristen confessed to cheating on Rob with her Snow White And The Huntsman director Rupert Sanders last summer.

The Twilight pair dated for four years after meeting on the set of Twilight, but Rob is now said to have moved on with their mutual friend Katy Perry.

Kristen, meanwhile, is reportedly still trying to recover from the tough break-up.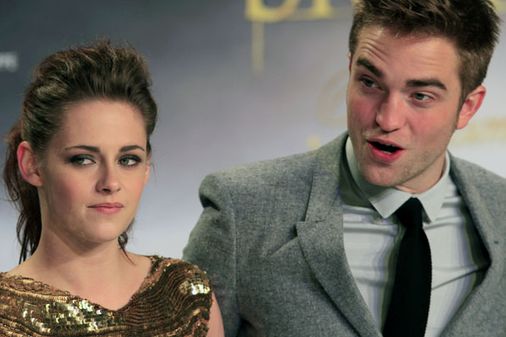 © Getty
Robert Pattinson and Kristen Stewart