A host of Hollywood stars are preparing for one of the most fun, famous and fashionable nights of the year - the MTV Movie Awards 2013.

Emma Watson and Brad Pitt are just two of the celebs expected to attend the ceremony, which is to be hosted by Pitch Perfect star Rebel Wilson.
​
There were too many great films released to keep track of in 2012, so the award categories are jam-packed with tonnes of top acting talent.

Up for Movie Of The Year are Quentin Tarantino flick Django Unchained, the unforgettable Silver Linings Playbook, comedy Ted, superhero film The Avengers and Batman epic The Dark Knight Rises.

Emma Watson and Jennifer Lawrence will battle it out for Best Female Performance alongside Oscar winner Anne Hathaway, Mila Kunis and Rebel Wilson.

In the male category, it'll be Argo's Ben Affleck, Bradley Cooper, Oscar winner Daniel Day-Lewis, Jamie Foxx and Channing Tatum who will be hoping to win Best Performance.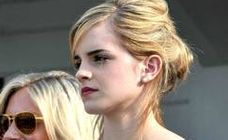 Brit star Eddie Redmayne is up for Breakthrough Performance but will have to beat off competition from Ezra Miller, Suraj Sharma, Quvenzhané Wallis and Rebel Wilson.

The most talked-about award is always Best Kiss, which has gone to Kristen Stewart and Robert Pattinson in previous years. But it's Silver Linings Playbook stars Jennifer Lawrence and Bradley Cooper who are favourites to take home the prize this year. Other nominees include Emma Watson and Logan Lerman, plus Kerry Washington and Jamie Foxx.​

Magic Mike's Channing Tatum is most definitely a frontrunner for Best Shirtless Performance - a new category for 2013's awards. Daniel Craig and Taylor Lautner's torso are also commended, but we'll have to wait and see who gets the golden popcorn.

Other nominees include Javier Bardem for Best Villain, Anne Hathaway for Best Musical Moment and Jennifer Lawrence for Best Scared As Sh*t Performance.
​Django Unchained and Ted lead the nomination counts with seven each, while Silver Linings Playbook is up for six awards.
​Check out the full list of nominations...

© Getty
Jennifer Lawrence