Emma Watson at a glance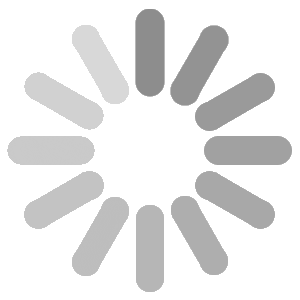 Although of British nationality, the little wizard from the Harry Potter saga, was born in Paris France in 1990. Her parents were Lawyers working in France at the time and she lived there up until her parents divorced when she was 5.

It was her parents' divorce, which brought her back to England.

It was at the "Dragon School", a prestigious Primary School in Oxfordshire, where at the age of 10 she auditioned and was chosen to play the role of Hermione Granger in "Harry Potter and the Philosopher's Stone" in 2001, alongside Daniel Radcliffe, who was 11 at the time, and Rupert Grint, who was 12.

The actress won critical acclaim for her performance and was nominated for 5 awards, winning Young Artist Award for Leading Young Actress in a Feature film.
This was a first very major role and one which Emma held for the next 6 films in the Harry Potter saga, including: Harry Potter and the Chamber of Secrets (2003), Harry Potter and the Prisoner of Azkaban (2004), Harry Potter and the Goblet of Fire (2005), Harry Potter and the Order of the Phoenix (2007), Harry Potter and the Half-Blood Prince (2009) Harry Potter and the Deathly Hallows –Part 1 (2010) and the final film Harry Potter and the Deathly Hallows – Part 2 (2011).

This major part of her life opened many doors for the young actress and propelled the young star into the world of the greats.
Watson was the youngest actress to grace the covers of both Teen Vogue (2005) and the UK's Tatler magazine (2007).

Since then she has graced the covers of many more magazines and has been photographed by famous fashion photographers, such as Lagerfeld for Chanel.
Despite the demanding film schedule for the Harry Potter films, Watson (or "Em" as she prefers) never neglected her studies.

With her A-Levels in the bag, she enrolled at the prestigious American University, Brown, in 2009. She left Brown and enrolled at Oxford University in October 2011, to continue her studies.
In the same year the young actress, who is also a fashionista at heart, helped out at some of the fashion world's biggest shows and featured as the face of Burberry for their autumn/winter collection in both 2009 and 2010, appearing in 2010 modelling with her younger brother, Alex.

She is also a Fashion Adviser for "People Tree", a fashion company, which promotes organic and Fair Trade practice in fashion.
Watson has also starred as Pauline Fossil in the BBC drama "Ballet Shoes" (2007) and was the voice of Princess Pea in animated film The Tales of Desperaux (2008).

She has also starred in the films "My Week With Marilyn" (2011) and The Perks of Being A Wallflower (2012). There are rumours of a possible romance with her co-star of the latter film.