Harry Potter star hints at former romance with Emma Watson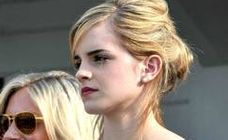 The stars of Harry Potter grew up in front of the cameras, filming eight movies over the course of a decade.

There were bound to be some on-set romances and it looks like Rupert Grint - who played Ron Weasley - has let slip a previously secret fling that fans never knew about.

According to Rupert, his Harry Potter co-star Emma Watson - otherwise known as Hermione Granger - "had a thing" with Matthew Lewis, who was geeky outsider Neville Longbottom in the film franchise.

The Mirror mentioned this little-known fact in an interview with Matthew and shocked the blushing 23-year-old into silence.

After burying his head in his hands, the squirming actor said: "No comment...No comment. No, she's great.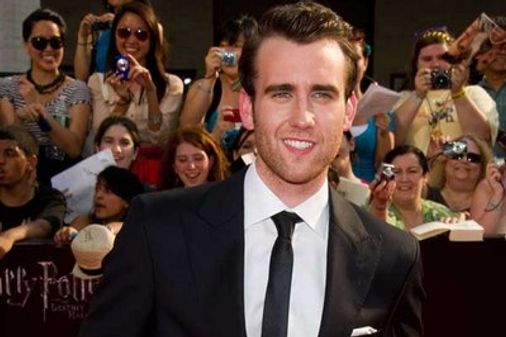 Harry Potter star hints at former romance with Emma Watson
"I used to fancy Emma a great deal when I was a kid. But I wouldn't say we had a 'thing'. I don't know where Rupert's got that from... "
Although he was cast for the Harry Potter films to play the unattractivene youth, Matthew has grown up from a geek into quite a heartthrob.
At the premiere for the final Harry Potter instalment, the Deathly Hallows: Part 2, all anyone could talk about was the transformation of the Leeds-born star from the stuttering, chubby Neville into a bonafide hunk.
But Matthew still struggles to see himself as remotely good looking and was embarrassed by all the compliments about his appearance.
He told The Mirror: "I wasn't attractive when I was growing up and I don't think I am now.
"It was never something I associated with me, ever, so it came as a shock. It was never, like, 'Let me take these ears off then you'll see'."
The self-deprecating star added: "Julia Roberts says it in Notting Hill. 'Eventually, people will realise that I can't act and I'm not that good-looking' and stuff. You're just thinking, 'Tomorrow they're going to figure it out.'
"It was very nice to hear it said about me - very humbling, you know - it's just a lot of pressure."
Matthew has graduated from a Harry Potter star into theatre thespian and he's currently starring in West End play Our Boys, alongside Doctor Who star Arthur Darvill and Billie Piper's husband Laurence Fox.
He revealed that it was actually Alan Rickman who convinced him to tread the boards after the two had a heart-to-heart in his trailer while working on the last Harry Potter film.
Although Alan played his nemesis Professor Snape in the saga, he was actually a very supportive father-figure to the young actor.
Matthew revealed: "I went to his trailer on his last day and said, 'I just want to say it's been an absolute privilege these last 10 years.'
"We chatted for a bit and he said: 'I suggest you do a bit of theatre.'
"But at first the acting style was so different. I was shouting in everyone's face rather than 'projecting'.
"Vocal warm-ups - what's that? Eventually, after four months of embarrassing the rest of the company, I figured it out."