Niall Horan has denied rumours he was drinking alcohol with Louis Tomlinson on stage.

The pair were accused of getting drunk during their gig in Louisville after a video emerged of them swigging from a bottle - and visibly wincing.

Niall, 19, wrote on Twitter this week: "I'm clearing this one up now!

"This bull about us being drunk on stage! No way is that true !ever ever! Who is making this shit up ?

"We give our best on stage every night! And for 1 person to start a rumour! Just messes it all up.

"Ah now I get why people are saying it ! Hahah! Me and @louis_tomlinson do that every night! Pretend there is something in the water bottles.

"Right I'm goin back t sleep! Rant over! Back to being nialler ! LAZY."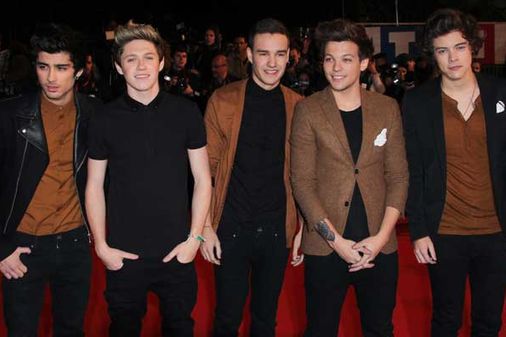 © Getty
One Direction
The band were on stage at the KFC Yum Center in Louisville when a fan filmed a close-up video of Louis and Niall.

The clip shows Irish cutie Niall taking a gulp from a bottle that appears to contain water, before wincing and shaking his head.

He then hands Louis, 21, the bottle, who seems to ask Niall if he's alright before taking a swig with his eyes closed and a grimace on his face.

Of course, they could simply be reacting in such a way because the water was old, or even warm!

Drinking under the age of 21 is illegal in America, and we're sure Niall wouldn't break the law!

One Direction are currently on the American leg of their Take Me Home tour.

In-between their sell-out shows, Niall and Louis - plus their bandmates Harry Styles, Liam Payne and Zayn Malik - have been snapped soaking up the sun on jet skis and luxury boats.

Watch the video of Niall and Louis...what do you make of it? Let us know @sofeminineUK