One Direction have finally revealed their "big announcement" - the Where We Are world tour in 2014.
The boys - Harry Styles, Liam Payne, Zayn Malik, Niall Horan and Louis Tomlinson - gathered at Wembley Stadium to reveal the news.

Niall said: "We are doing a worldwide stadium tour. We will be touring in Latin America first then UK and Ireland.

"We are ecstatic. We have only been a band for three years and we're already doing stadiums - including Wembley."

Liam added: "We can't wait to get to Argentina and really hope the weather is warm."

And Harry said: "It's important the fans and everyone who comes to see the show know it's going to be much bigger and new songs. A completely different tour."

The boys confirmed they'll be releasing a new album.

Louis said: "There will be a new album this year with a rockier and edgier tone to it."

Liam added: "We've written a lot of the songs on it. It's a bit more edgy. It's grown as we've grown."

​Tickets will go on sale for the Dublin, Scotland and UK dates of the tour on Saturday 25th May at 10am. And more dates will be added soon.

Of course, 1D's fans were also at the venue to get a taste of the action.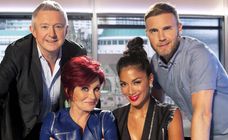 Last week, the band excitedly led people to a site that simply contains a countdown clock and the caption "...until #1BIGANNOUNCEMENT!"
And 1D's official Twitter later posted: "You could also set your alarms on your phones as an extra precaution...#OneBigAnnouncement7DaysToGo 1DHQ x."

The boys quickly got the Directioners even more excited with some personal tweets.​
Fans on Twitter had gone into overdrive speculating over what the boys were going to tell them.

One of the most popular guesses appears to be the thought that One Direction will be changing their management team...we would have thought they'd done quite a good job, no?

One fan tweeted: "Can't sleep cause I'm thinking too much about the one direction big announcement.... IF IT WAS TO CHANGE MANAGEMENT. PRAISE DA LAWD."

Lots of other fans were content with the idea that it would be a new single or album, some going more specific and guessing it would be a Christmas CD.

Although one of their admirers admitted they may not be able to deal with the release of more 1D magic: "If One Direction's big announcement is a third album/new single I'm going to be pissed b/c I haven't even gotten over TMH yet!! #seriously."
There was one guess there would be a new single involving pop heavyweight Justin Bieber.

Another fairly reasonable idea was the filming of a TV show.

While one fan was less swept up in the madness: "Just saying the @onedirection announcement will be a new 1D store, concert tickets or new merchandise... Hasn't it been the same before?"
A few people threw some more absurd ideas out there - including the possibility the band are putting their name to some shoes and there was even one fan who thought Harry could be pregnant...

Well now we know! The boys are currently on their Take Me Home world tour, which ends later this year - you gotta give it to them, they work pretty hard.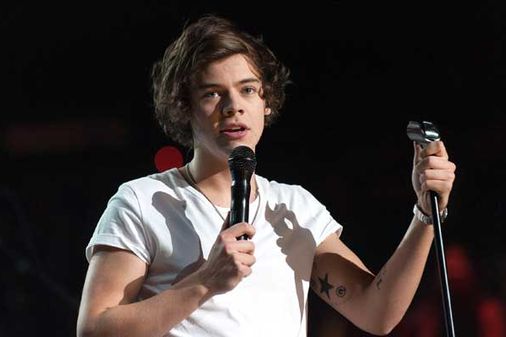 © Getty
Harry Styles