Rita Ora reportedly weighs all of eight and a half stone, but she's reportedly been staying at a place described as the world's toughest fat camp.

The Hot Right Now singer was apparently spending £1,500 per night to go through a serious detox at the Viva Mayr clinic in Austria.

Rita, 22, was instructed to chew her food 30 to 40 times before swallowing and was apparently taking diuretic Epsom salts and magnesium powder in warm water four times a day!

A source told 3am: "It's the most opulent weight-loss and detox clinic in the world, and pretty hardcore.

"Rita wants to get in perfect shape for the summer and her forthcoming promo appearances.

"This was a last-ditch, and extreme, measure. Following a detailed examination and fitness test, she was given a rigid diet-and-exercise regime, with a few deep-tissue massages thrown in for good measure.

"The food is mainly boiled potatoes and broths, and guests are taught to savour their food by chewing it a minimum of 30 times per mouthful."
Rita Ora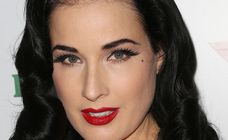 The centre is supposed to be a five star experience, with the building overlooking Lake Worth near the border of Italy and Slovenia.

Just before apparently detoxing from her phone as well, Rita tweeted a picture from "the middle of nowhere" at the clinic.

According to the source, "the programme set for Rita was designed to be a blueprint for the rest of her life, helping her keep on the straight and narrow."

This may be tricky for a pop star out on the road - if the stories of her partying with "wifey" Cara Delivngne during fashion week were anything to go by, this girl likes a night out.

Rita's not the first celeb to give the gruelling detox a go. Previous clients include Liz Hurley, Sarah Furguson and several Russian oligarchs.

We're all for healthy living, but Rita seems slim enough already as far as we're concerned.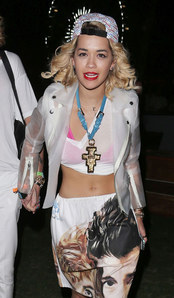 © WENN