The One Direction brand has gone from strength to strength since Niall Horan, Harry Styles, Liam Payne, Louis Tomlinson and Zayn Malik finished third in 2010's X Factor.

And even after wildly successful albums, a series of 1D shops, a sell-out world tour and a book, the boys have yet more money making ventures in the pipeline.

We're sure they're not complaining, but there are a few people out there who are starting to tire of the bank of 1D - funded mostly by screaming young girls.

There are a couple of photos that have gone viral on Twitter after people have started to notice just how much the boys are set to make.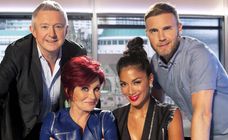 And one Twitter user wrote: "Stadium Tour, 3D Movie, Book, Perfume = WHERE IS THE MONEY."

While another posted: "1D's new Perfume, 1D's new book, 1D's movie, 1D's stadium tour. oh money, where are you darling?"

News of the band's new scent emerged yesterday when the boys launched it at a secret London location.

And Harry Styles tweeted: "The 1D fragrance is called (drumroll)... Our Moment! And it smells like a summers day."

Niall also tweeted while convulsing with excitement: "I still can't believe we're releasing our own fragrance!"

He added: "We worked hard to get it smelling just right, and very excited to announce that it will be called Our Moment!"

The fragrance will be available in Harrods on 25th August and nationwide from September. It will retail from £21.
Sadly, some Directioners were unhappy about the price tag.

One fan wrote: "Why does it have to be so expensive? Now I'm gonna have to sell my brother or something for a bottle of Our Moment."

Someone took a frank approach to the new perfume launch, tweeting: "The 1d fragrance will smell like my parents money being wasted."

And it's not just a fragrance - the boys are now in talks to cash in even more on their songs by gaining writing credits.

A source told The Sun: "This is a real statement of intent from the band. They have absolutely no intention of being spoon-fed pop puppets. They want to write and they want to earn as individuals."

In the past few months all five of them have invested in home studios in advance of having more of a musical input.

Sounds like the shine is wearing off a touch for one particularly disgruntled fan who wrote: "Niall doesn't love the fans he's just in it for the money".

Luckily for the lads, there are still a lot of directioners out there who would probably be happy if the 1D bubble never burst.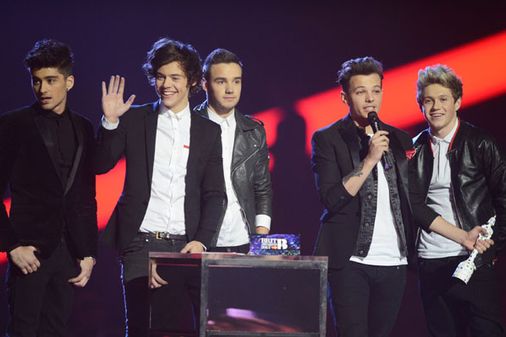 © Getty
One Direction