Tricia Malik has come to the defence of her singer son after he was the victim of online abuse.

Twitter trolls targeted 20-year-old One Direction star Zayn Malik for his race and religious beliefs.

In response, protective Tricia joined the social networking site before ensuring the trolls knew the effect they were having on her boy.

​She wrote to one aggressive Twitter user: "Hope you're happy now Zayn noticed your tweet! You can't even imagine how it made him upset, you psycho."

Do not mess with Mummy Malik.

The 41-year-old mum from Bradford went on to applaud her son's ability to ignore the hateful messages.

She wrote: "My son is strong enough."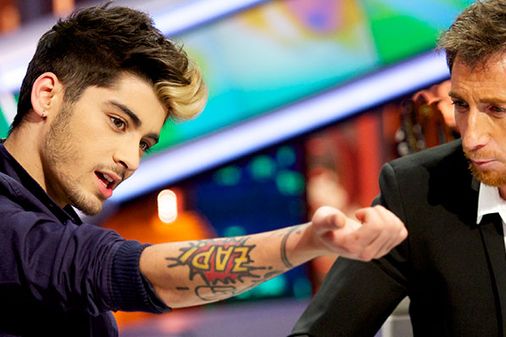 © Getty
Zayn Malik
This is not the first time Zayn has faced attacks like this.

Last year the One Direction star left the social media site after he was branded a "terrorist".

He was also taunted over claims he'd cheated on his Little Mix girlfriend Perrie Edwards.

In an interview in October last year he said: "You can say whatever you want about me, but when it starts to upset people I care about then that's a problem.

"[They said] nasty things like I'm a terrorist. How can you justify that? How can you call me that and get away with it?"

He returned to Twitter to support his fans, who continue to send him encouraging messages alongside the cyber bullies.