There are a lot of things we don't understand about pop icon Britney Spears, but no one can deny that she's come a long way from her Disney starlet days. And now, in her E! documentary "I Am Britney Jean," she is talking all about it.
She went from being America's sweetheart to a sexpot. And then she went through a very public meltdown, and has even rumored to be on the verge of another one.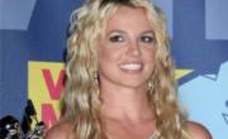 In her documentary, Britney recalls, "There was a time in my life when I couldn't ever leave the house without 20 cars following me. I felt very alienated from the public. But as time passed, they lightened up and they kind of went away after I wouldn't come out of the house for like two years."

Poor Britney! But, even after all of that, the singer came back to the spotlight and to success in spectacular fashion, with several best-selling albums and hit songs.

Now, the singer is dating David Lucado, and she could not be happier. "[He's] a simple guy," she says. "He's funny. He's passionate. He gets what I do. It works out."

Sounds like a great match, and we're sure David isn't complaining. He is dating one of the sexiest pop stars ever to hit the stage, and Britney has admitted that she is a big fan of getting hot and heavy.
"I love sex. I think sex is great," she admits. However, the 32-year-old singer also admits that she is not the young girl she used to be. "But I feel a little different about it now that I'm older. Sometimes I feel like I'm 20 and then sometimes I feel like I'm 50."

Though she has become a huge success, Britney feels she really is not cut out for the music business. "I have always been kind of shy, since I was a little girl," she says. "It's who I am to be modest, so I really can't help it. I turn into this different person…seriously, bipolar disorder…This is all I've known all my life—cameras, being followed, being part of the industry…I'm not really made for this industry."
Well, whether she is made for the industry or not, Britney has sure found her place in it!
What do you think of Britney's new documentary? Tweet us @sofeminineUK.
Check out some of Brit's looks over the years!

© Getty
Britney Spears