Picture this: it's a late winter's night, the Christmas tree is up in all its twinkling glory and you're three hours deep into Titanic. You need sustenance to get you through that emotional the-band-keep-playing bit, right? Well, look no further than your tree because this hot chocolate bauble will satisfy all your cravings.
Mum-of-five Rachel, who runs the Sprinkle Some Fun blog, has created these cocoa-mix ornaments to enjoy with the family or give as sweet little homemade gifts that you can make yourself. Simply fill a plastic bauble with a sachet of your fave hot chocolate mix, colourful sprinkles, chocolate chips (Sprinkle Some Fun recommends the peppermint-flavoured variety, we concur) and top with plenty of mini marshmallows. She also recommends buying a handful of candy canes or chocolate spoons to stir the drink once you've made it and hey, who are we to question her? Of course we'll be getting both candy canes and chocolate spoons - you can never stir a hot choccy too much, right?
Check out Sprinkle Some Fun's delicious recipe here and then make some hot chocolate baubles of your own. I mean let's be real: no Crimbo is complete without a bit of festive feasting, so get indulgent.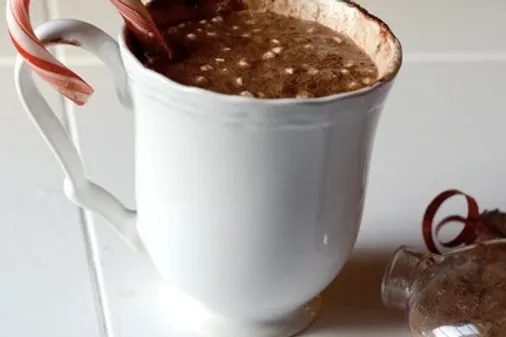 © http://sprinklesomefun.com/
What's your Christmas hack for 2016? Let us know! @sofeminineUK
You might also like...
People are Making Wine-bottle Christmas Trees because 'Tis The Season to Be Jolly
This Gin Advent Calendar Will Get You Into The Christmas Spirit, Quite Literally
​​​10 Christmas Morning Breakfast Ideas You Need In Your Recipe File