One Direction fans are angry about how they were portrayed on last night's Channel 4 documentary, Crazy About One Direction.

The show followed Directioners as they tried to meet the boys by following them around the country and standing outside their hotels.

The fans on the show also talked about their hatred for Harry Styles' ex-girlfriend Taylor Swift and a large part of the doc focussed on their obsessions with Larry Stylinson - the fantasy that Harry and Louis Tomlinson are secretly a gay couple.

During the show, #THISISNOTUS - a reference to the boys' upcoming movie, This Is Us - quickly started trending on Twitter, with Directioners insisting they were misrepresented.

One fan tweeted: "We support them, we respect them, we congratulate them, we trust them, we appreciate them, we love them. We aren't crazy. #thisisnotus."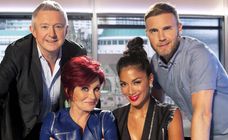 Some of the girls on the programme had met their idols up to 60 times, while others knocked on hotel room doors in an effort to run into them.

A third tweet last night read: "90% of the fandom havent met the boys dont send death threats & we sit behind a computer voting & tweeting most of the time #thisisnotus."

And another said: "These girls trending #thisisnotus those are the real directioners, those are the loving girls u make a documentary about."

Other fans posted long prose explaining why the documentary had mis-represented Directioners as a fan group.

An extract from the text read: "I absolutely love this fandom to pieces, but today I am absolutely ashamed to be called a directioner.
"The documentary that was on Channel 4 was a complete embarrassment to the *normal* One Direction fans. Yes, those fans are incredible lucky to be on telly, but seriously. Come on now."
In particular, they had issues with the girls on the show who admitted to abusing Taylor after she split from Harry.

The text continued: "Real, true Directioners do not send death threats. We are not psychos. We dedicate our blogs and lives to them because they inspire us."

Even more worrying was a second trend that surfaced on the social networking site after the show ended.

"#RIPLarryShippers" is a reference to the 1D fans who want Harry and Louis to be together.
This was discussed at length in the programme, with the girls admitting they'd prefer the boys to be gay so that no other girls could have them.

But rumours soon surfaced on Twitter that One Direction fans had committed suicide because they were embarrassed by how they were portrayed in the programme.

One tweet said: "August 15, 2013. The day the fandom broke. The day larry shippers had enough. #RIPLarryShippers #RIPDirectioners."

Another read: "Today, we shall remember the 28+ Larry Shippers that committed suicide. #RIPLarryShippers."

Fortunately, we're pretty sure this can only be a rather disturbing rumour sparked by the fans' hurt and anger.

Gone are the days of kissing your posters good night and catching your favourite band on Top Of The Pops. Sigh.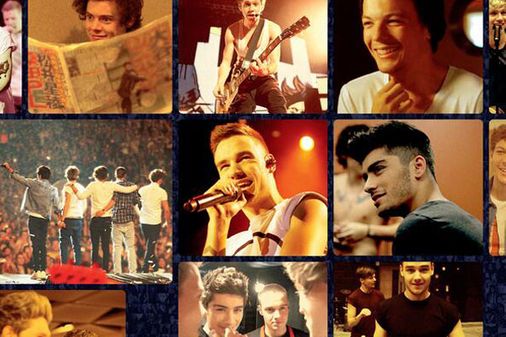 © This Is Us
This Is Us