Cara Delevingne has reportedly cancelled her Ibiza birthday party and is recuperating from her hectic lifestyle.

The model is spending time in a villa in Mustique following a meeting with her bosses at Storm Model Management.

After the chat the 21-year-old apparently decided to cancel her star-studded bash and go to Mick Jagger's holiday pad for a six-week detox instead.

Not only that, but she's also reportedly planning to stop working for two months.

But this crazy party girl is young and full of energy and is apparently already ready to get back to it after just 10 days out, which she's spent swimming and relaxing with pal Georgia Jagger.

Two months off would have her missing some serious dates in the fashion calendar, with New York Fashion Week kicking off the major runway shows on 5th September.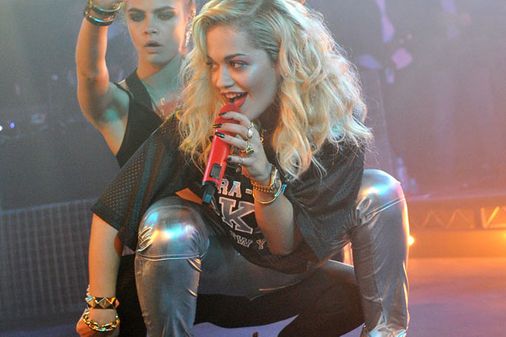 © Getty
Cara Delevingne and Rita Ora
A source told The Mirror: "Cara has, by her own admission, been burning the candle at both ends over the past year or so.
​"Partying has taken its toll and she is absolutely knackered."

After years of fronting the biggest fashion campaigns and partying the nights away with the likes of Rita Ora and Rihanna, friends and family are hoping she'll take it easy for a while.

This comes after she narrowly dodged a major scandal when she was photographed dropping a suspicious bag of white powder outside a London house.

The source explained: "Her family especially were worried she was taking the partying to extremes and sat her down for a talk. She agreed to ease up, and take herself away to totally chill out, detox and unwind.

"She feels totally recharged already," I'm told - so much so she is now considering a trip to the white isle as soon as next week.

"Cara reckons there's only so much eating, sleeping and vitamin inhaling one can do."

We reckon she'll be partying into the morning in Ibiza before we know it!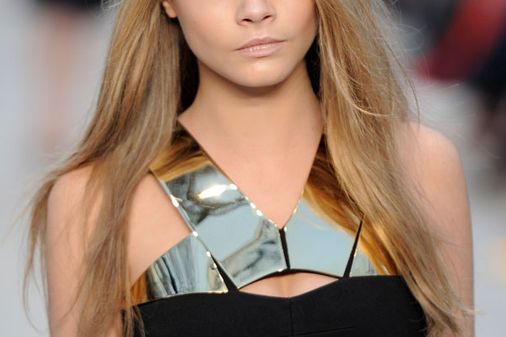 © Getty
Cara Delevingne