Ed Sheeran has addressed the reports that he and Ellie Goulding are an item.

The singers were spotted holding hands at the VMAs last month, leaving people to wonder whether it was Ed - and not Niall Horan - that Ellie is seeing.

The pair were sat next to each other at the ceremony and the MTV crowd cam caught 22-year-old Ed with his hand on her leg and hand.

Pretty intimate for people who claim to be just friends.

Well, that's what Ellie said.

The Burn singer, 26, took to Twitter to deny any rumours: "I love that holding hands with my friends means we're an item."

She added: "In that case I am in many relationships. Lover not a hater. #whatthef**k."
Ellie later deleted the tweet and after Ed's chat on US radio it seems she may have felt bad for lying.
He told Clock 98.9 listeners: "I mean, normal people don't hold hands if they're just friends."

Fans of these two as a couple mustn't get too excited, because their romance is already over.

He went on to explain: "It was going on. And now it's not."

Ed added: "She's a really cool girl and she's real talented. We just tour a lot."

So was it simply hectic schedules that got in their way?

Ellie has made it clear she wants to keep her love life under wraps, but Ed may be ok with playing the field.

He explained: "Me not doing this [dating] game means that I write a lot of songs about not doing this game, so it all works out."

Ellie has remained mum on the subject but the pictures...and Ed Sheeran...don't lie.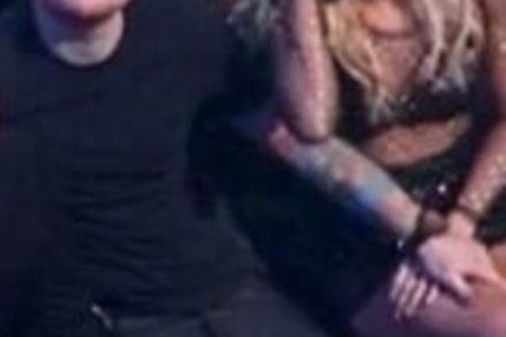 © MTV
Ed Sheeran and Ellie Goulding at the VMAs