Taylor Swift is ready to be friends with ex-boyfriend Harry Styles.

It looks like the former couple are close to patching up their differences - thanks to mutual pal Ed Sheeran.

Taylor, 23, and 19-year-old Harry dated for 66 days before their romance came to a bitter end at the beginning of the year.

After the country music star was snapped looking sad as she abandoned their romantic holiday early, rumours surfaced that the pair had a huge row over Harry's alleged wandering eye.

A friend told The Sun: "Harry was ready to move on months ago and tried to remain friends, but Taylor hadn't let go of what happened."

Taylor has been touring with Harry's best mate Ed, who's been careful not to talk about the One Direction heartthrob.

The source continued: "Ed didn't mention Harry for a while, but over the past few weeks Taylor started bringing him up.

"She made it clear that she didn't want frostiness between her and Harry any more. She feels she has moved on to a better place - and Harry should know that."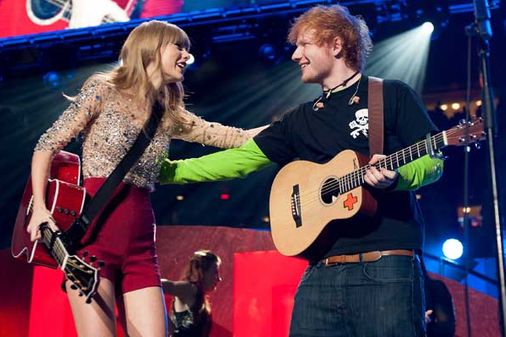 © Getty
Taylor Swift and Ed Sheeran
Ed, 22, and Harry sat next to each other at the Teen Choice Awards last weekend and it seems the subject of Taylor was brought up.

The insider added: "The tension has thawed. Ed and Harry had a full catch-up at the Teen Choice Awards in Los Angeles.

"The next step will be Harry and Taylor meeting at an awards ceremony."

Now there's a moment we'd love to catch on camera.

It was recently revealed that Harry and Taylor's failed romance would not feature in One Direction's upcoming movie, This Is Us.

Though footage of the pair was said to be available for use in the film, producer Morgan Spurlock decided it was best left on the cutting room floor.

It seems Harry agreed - and Taylor appreciates that.

A source said: "Taylor would have hated having the scandal on the big screen. But Harry never had any intention of doing that.

"Taylor can see that now and it has helped them make up."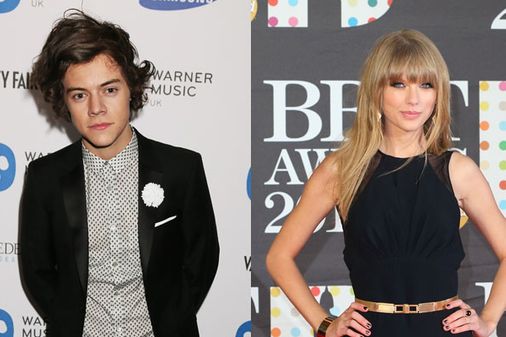 © Getty
Harry Styles and Taylor Swift